PATOGENITAS HUMAN PAPILLOMAVIRUS (HPV) DALAM ONKOGENESIS KANKER SERVIKS DAN PENGEMBANGAN VAKSIN PENCEGAHANNYA
Desy Ariani Gultom

Balai Pelatihan Kesehatan Batam, Kemenkes RI
Keywords:
Human Papillomavirus (HPV), Cervical Cancer, Vaccine
Abstract
Human papillomavirus (HPV) is one of the main cause of various diseases, one of them is cervical cancer. Health problems caused by HPV infection, especially cervical cancer, are still a big burden for developing countries where cases of its infection are still very high and routine screening is still low. This article is based on literature studies on various research published online, especially on Google scholars, ScienceDirect, Scopus, Pubmed, and other scientific journals. Oncogenesis is a complex process and is very important in understanding the process of progression precancerous lesions to malignancy. Prevention of cervical cancer can be done by various efforts. HPV prophylactic vaccine and routine screening are the main modalities that have shown contribution to reduce morbidity and mortality of HPV infection in developed countries. Knowledge about oncogenesis process and the development of HPV prophylactic vaccines will greatly impact the prevention and reduction of cervical cancer in Indonesia.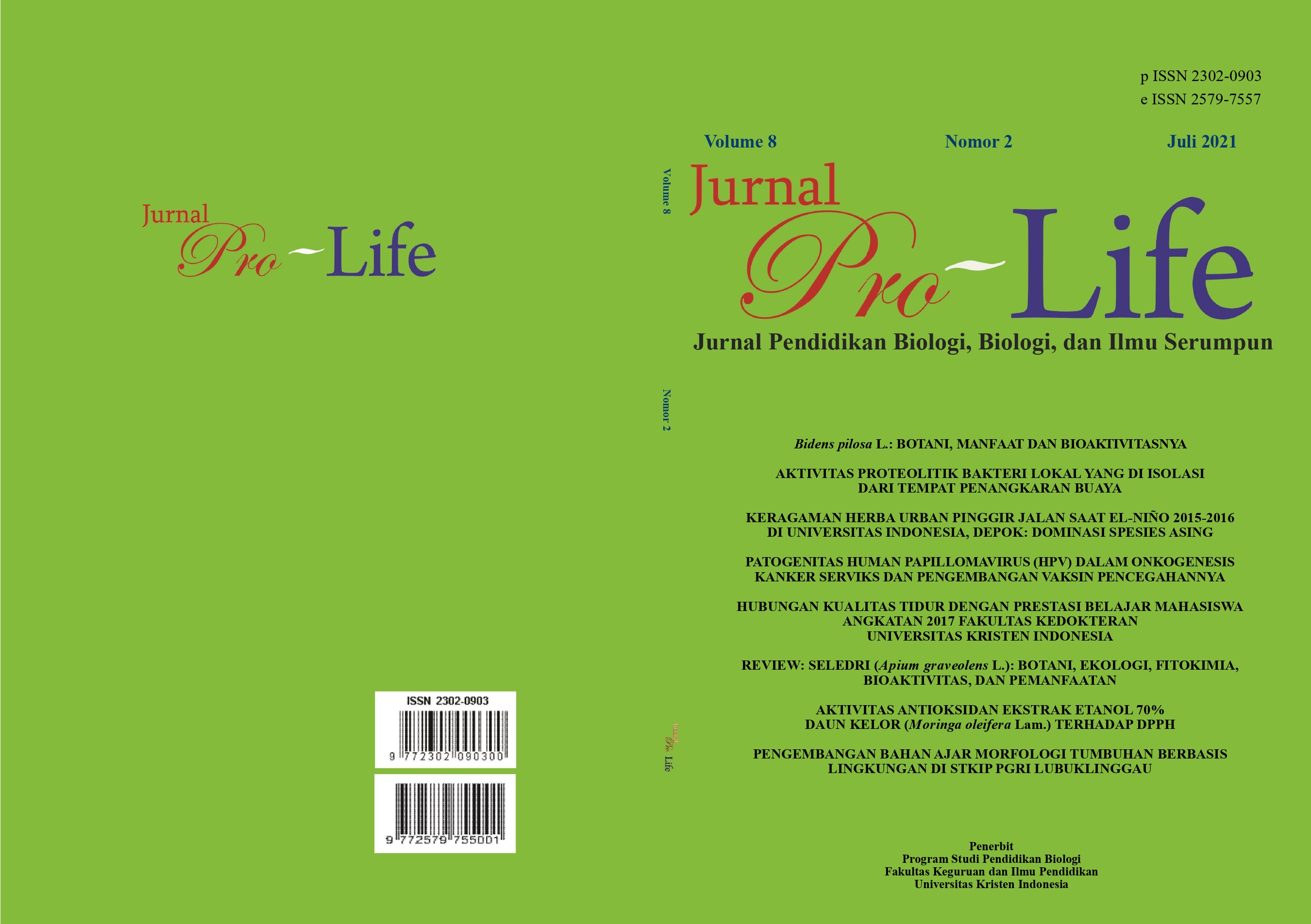 View 339 times Download 339 times PDF
Copyright (c) 2021 Jurnal Pro-Life: Jurnal Pendidikan Biologi, Biologi, dan Ilmu Serumpun
This work is licensed under a Creative Commons Attribution-NonCommercial-NoDerivatives 4.0 International License.