KELOR (Moringa oleifera Lam.): PEMANFAATAN DAN BIOAKTIVITAS
Abstract
Moringa oleifera Lam. (MO) is one of the plants that has been widely known its use by Indonesians which is called
Kelor. MO belongs to Moringaceae family. Kelor is a useful plant that widely used as medicinal plants and edible
food that it is called as an Amazing Tree dan The Miracle Tree. Moringa oleifera has several pharmacological
potentials, which are anti-microbial, antioxidant, nutritional food, anti-cancer and anti-diabetic. The writing of
this article collects information on the use of ethnobotanical Moringa oleifera plants and the results of their test
content. It is hoped that this information would become information to determine the other potential of Moringa
oleifera as a source of both traditional and modern medicines.

Keywords: amazing tree, moringa tea, anti-diabetic, malnutrition, anti-cancer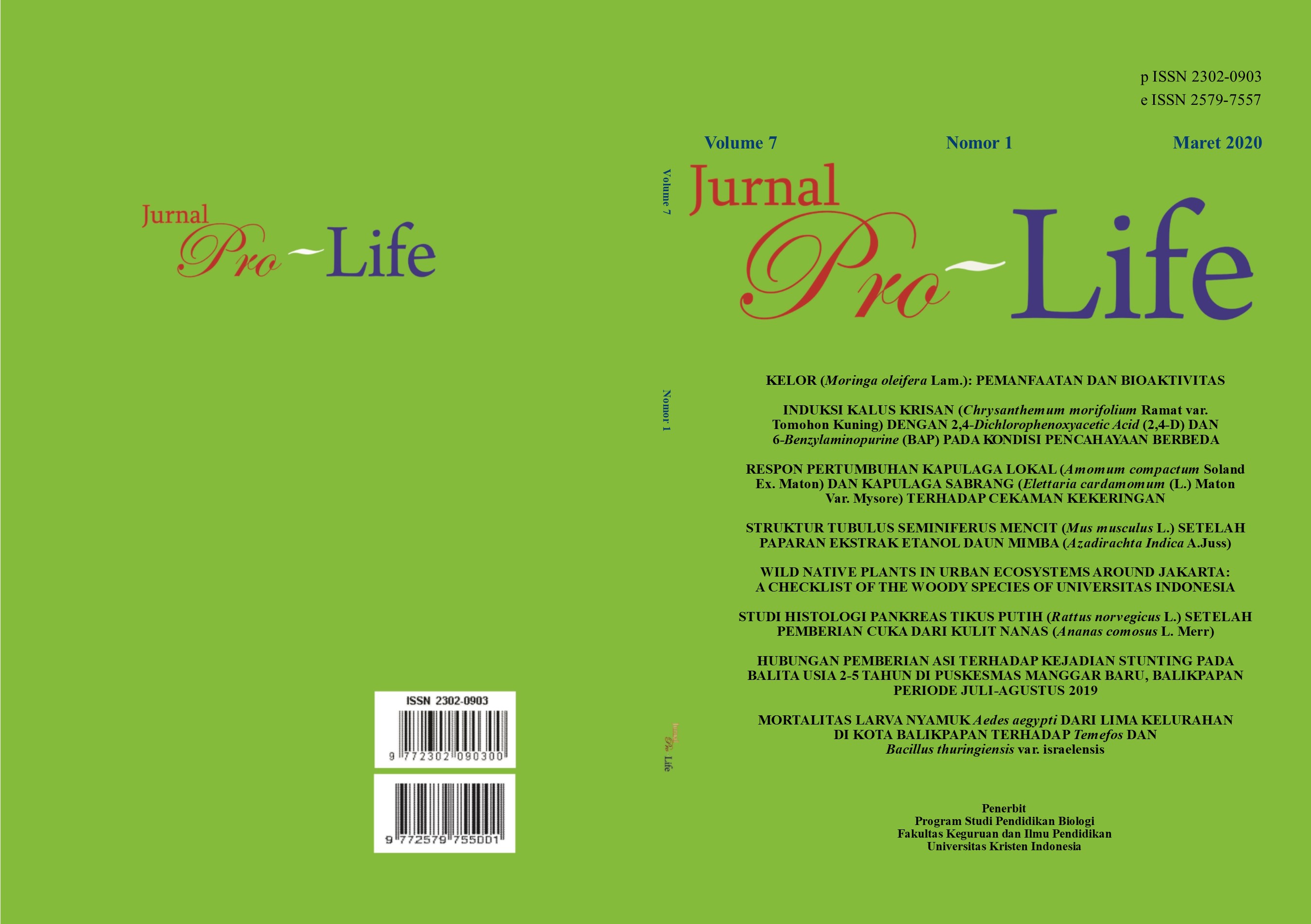 View 1669 times Download 1669 times PDF
Copyright (c) 2020 Pro-Life
This work is licensed under a Creative Commons Attribution-NonCommercial-NoDerivatives 4.0 International License.