MANAJEMEN RISIKO REPUTASI PERGURUAN TINGGI DAN WORLD UNIVERSITY RANKINGS
Dominicus Savio Priyarsono

Departemen Ilmu Ekonomi, Fakultas Ekonomi dan Manajemen, Institut Pertanian Bogor
Keywords:
university reputation, university rankings, risk management, reputasi perguruan tinggi, pemeringkatan perguruan tinggi, manajemen risiko
Abstract
Abstract
The first critical step required in university reputation risk management is defining the meaning and formulating the method for measurement of reputation. This step can be facilitated by considering approaches utilized by world university ranking systems combined with relevant Ministerial policies and strategic planning of the university. Based on IPB University's empirical experience in conducting reputation risk management, it can be concluded that reputation risk management is a type of strategic risk management that requires inter-functional integration so intensive that it needs involvement of the top management of the university.
Keywords: risk management, university rankings, university reputation.
Abstrak
Langkah kritikal pertama yang diperlukan dalam manajemen risiko reputasi perguruan tinggi adalah perumusan makna dan penetapan metode pengukuran reputasi. Langkah ini dapat dipermudah dengan mempertimbangkan pendekatan-pendekatan yang digunakan dalam sistem- sistem pemeringkatan perguruan tinggi dunia yang dikombinasikan dengan kebijakankebijakan Kementerian yang relevan serta berbagai rencana strategis perguruan tinggi yang bersangkutan. Berdasarkan pengalaman empirik manajemen risiko reputasi yang diselenggarakan oleh IPB University, dapat disimpulkan bahwa manajemen risiko ini tergolong ke dalam manajemen risiko strategis yang memerlukan integrasi antarfungsi dalam organisasi sedemikian intensif sehingga memerlukan keterlibatan dari pucuk pimpinan perguruan tinggi.
Kata kunci: manajemen risiko, pemeringkatan perguruan tinggi, reputasi perguruan tinggi.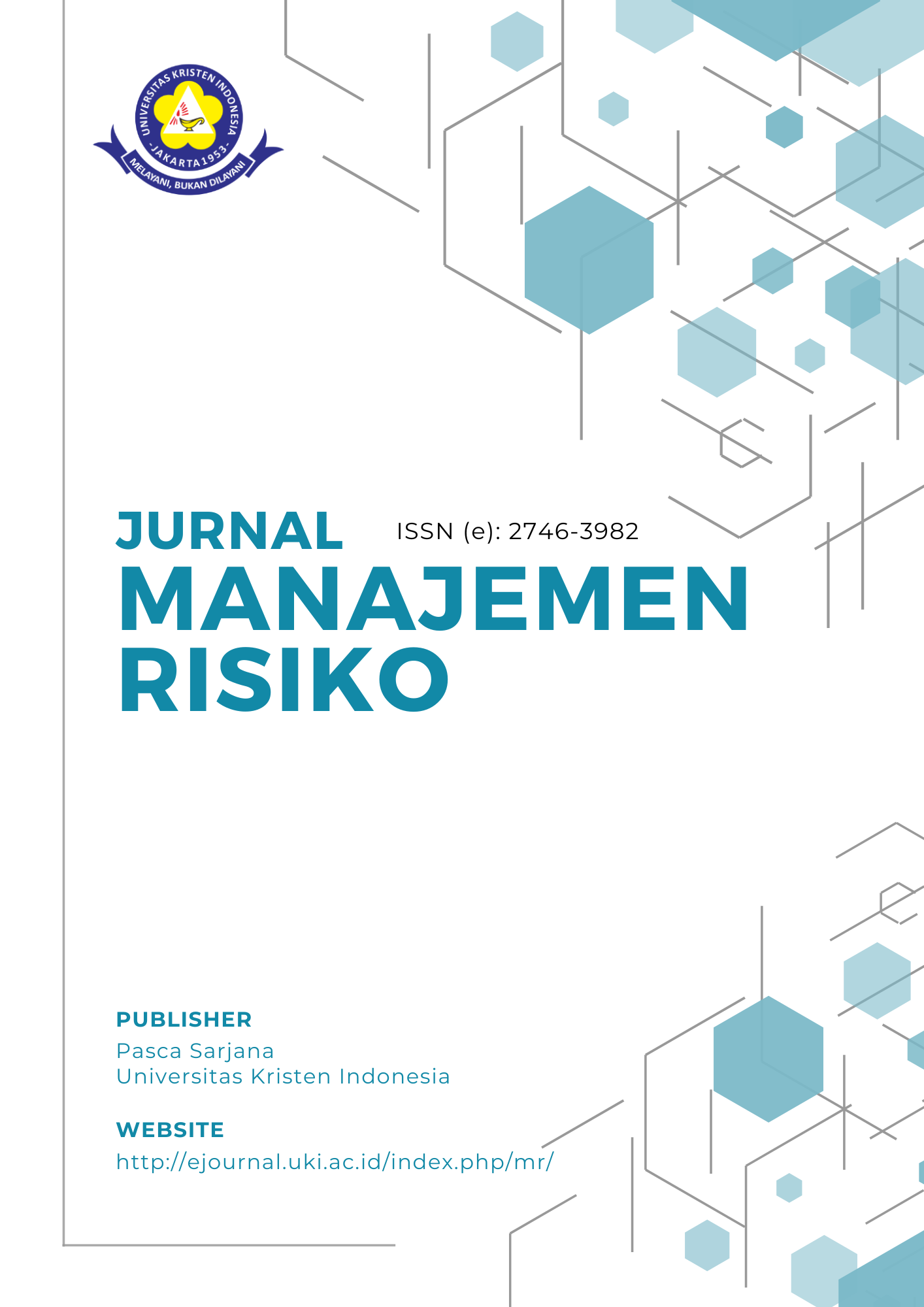 View 862 times Download 862 times PDF
How to Cite
Dominicus Savio Priyarsono. (2021). MANAJEMEN RISIKO REPUTASI PERGURUAN TINGGI DAN WORLD UNIVERSITY RANKINGS. JURNAL MANAJEMEN RISIKO, 2(2), 51-58. https://doi.org/10.33541/mr.v2iIV.4098