PENGGUNAAN MODEL PEMBELAJARAN STUDENT FACILITATOR AND EXPLAINING TERHADAP HASIL BELAJAR FISIKA
Abstract
This study uses a quantitative approach with a quasi-experimental method. Sampling was carried out by total sampling technique, where 23 students class IX-A as the experimental class and class IX-B as many as 20 as the control class. The instrument used was a learning outcome test. The design of this study used a nonequivalent control group design. The research data were analyzed using the variant test to test homogeneity, and the t test to test the hypothesis. The t test results obtained tcount = 2.2933 while the price ttable = 2.01954. Because -2.01954 <tcount <2.01954, which means reject Ho and accept Ha. The results of this study indicate that there is a positive effect of using the Student Facilitator and Explaining learning model on the learning outcomes of class IX students of SMP Negeri 2 Amandraya..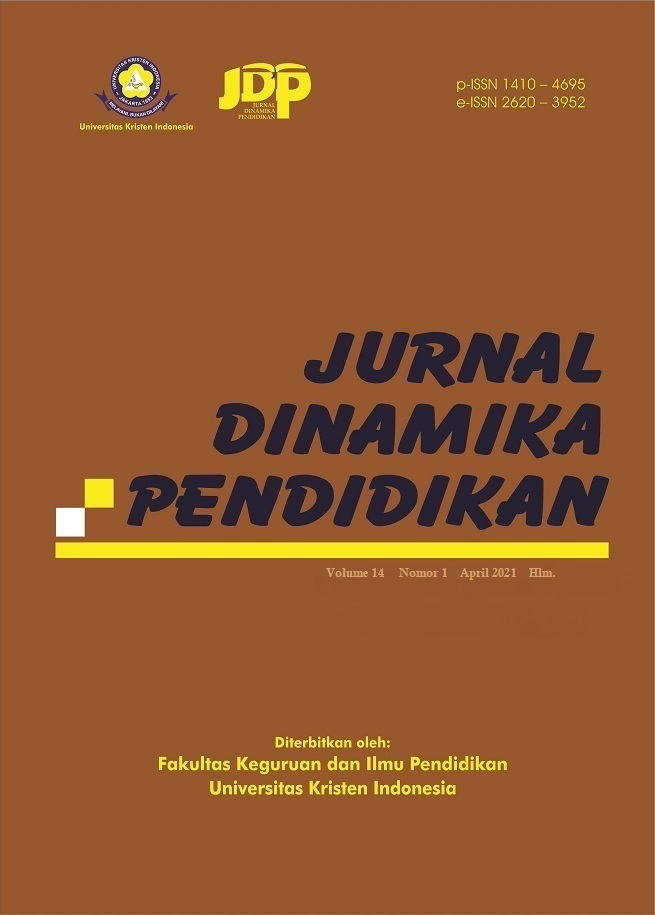 How to Cite
Harefa, D. (2021). PENGGUNAAN MODEL PEMBELAJARAN STUDENT FACILITATOR AND EXPLAINING TERHADAP HASIL BELAJAR FISIKA. Jurnal Dinamika Pendidikan, 14(1), 116-131. https://doi.org/10.51212/jdp.v14i1.2586
Copyright (c) 2021 Darmawan Harefa
This work is licensed under a Creative Commons Attribution-NonCommercial 4.0 International License.