PENERAPAN PROGRAM KIAT GURU DI SDK GOLO TERONG KECAMATAN LAMBA LEDA KABUPATEN MANGGARAI TIMUR DAN PERUBAHAANYA PADA MASA PANDEMI COVID-19
Saverinus Gordisona

Universitas Negeri Malang

Asep Sunandar

Manajemen Pendidikan, Universitas Negeri Malang, Indonesia

Maulana Amirul Adha

Manajemen Pendidikan, Universitas Negeri Malang, Indonesia
Abstract
Abstract: Quality education can provide many benefits if implemented properly. To ensure the implementation of quality national education, in 2016 Indonesia began implementing a teacher and community empowerment program through KIAT Guru. The implementation of the KIAT program was not comprehensive in Indonesia, West Kalimantan and East Nusa Tenggara Provinces were chosen as the KIAT Guru working areas for the 2016-2019 period and have been extended to over the next several years. Using survey and literature methods, this paper aims to see the implementation of KIAT Guru in Golo Terong Catholic elementary schools. In general, the implementation has followed the design that has been developed although there are weaknesses that need to be fixed so that it can be implemented properly in the future. Now there are four fundamental changes to the implementation of KIAT Guru after the Covid-19 Pandemic but they can be overcome with a good work system arrangement.
Keywords: Education quality, KIAT Guru, Covid-19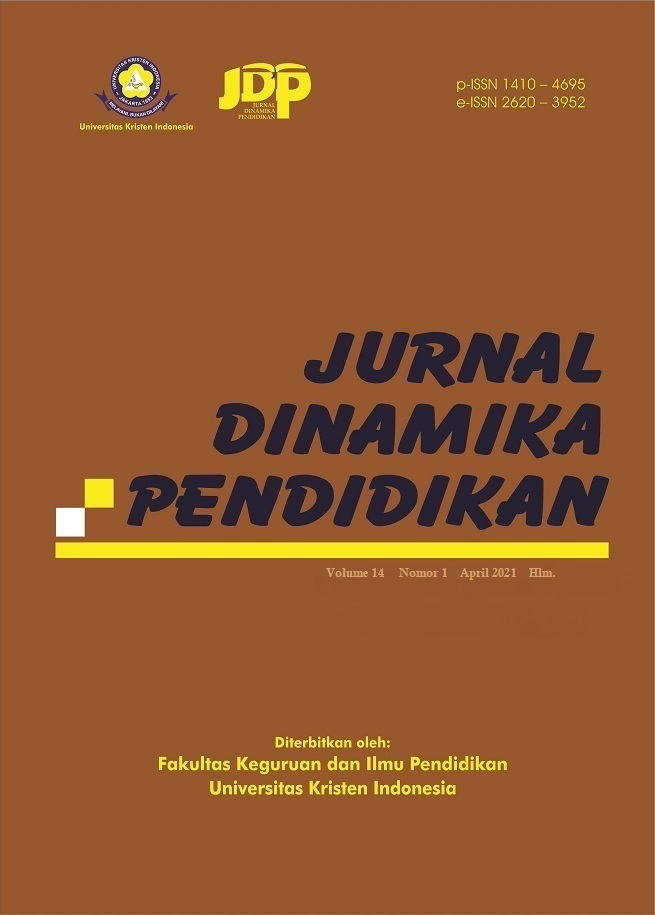 How to Cite
Gordisona, S., Sunandar, A., & Adha, M. A. (2021). PENERAPAN PROGRAM KIAT GURU DI SDK GOLO TERONG KECAMATAN LAMBA LEDA KABUPATEN MANGGARAI TIMUR DAN PERUBAHAANYA PADA MASA PANDEMI COVID-19. Jurnal Dinamika Pendidikan, 14(1), 59-67. https://doi.org/10.51212/jdp.v14i1.2569
Copyright (c) 2021 Saverinus Gordisona Saverinus, Asep Sunandar, Maulana Amirul Adha
This work is licensed under a Creative Commons Attribution-NonCommercial 4.0 International License.