(RETRACTION) ANALISIS FAKTOR YANG SALING BERKAITAN TERHADAP ANGKA KETERSERAPAN KERJA LULUSAN SMK SAAT PANDEMI COVID–19
Akbar Nur Ilham

Prodi Pendidikan Multimedia, Universitas Pendidikan Indonesia, Indonesia

Muhammad Hadi Naufal Hidayat

Prodi Pendidikan Multimedia, Universitas Pendidikan Indonesia, Indonesia

Prabhangkara Adhi Prayoga

Prodi Pendidikan Multimedia, Universitas Pendidikan Indonesia, Indonesia

Wahyu Sapto Adhi

Prodi Pendidikan Multimedia, Universitas Pendidikan Indonesia, Indonesia
Abstract
The purpose of this study was to analyze whether there are factors that are interrelated with the employment rate of high school graduates during the Covid-19 pandemic. These factors include ability factors, academic factors, and needs factors. This study uses a quantitative exploratory research method. The population in this study were students of class XII SMKN Putra Nasional Cibodas Lembang with a sample of 20 students. Data analysis was performed by statistical analysis test t-paired test. From the results of data analysis, it was found that: 1) academic factors were not related to ability factors, 2) academic factors were not related to needs, and 3) ability factors were not related to needs factors. The conclusion of this study is that because tcount <ttable, there is no significant difference between these unrelated factors and the job absorption rate.
Keywords: Covid-19, t-paired test, vocational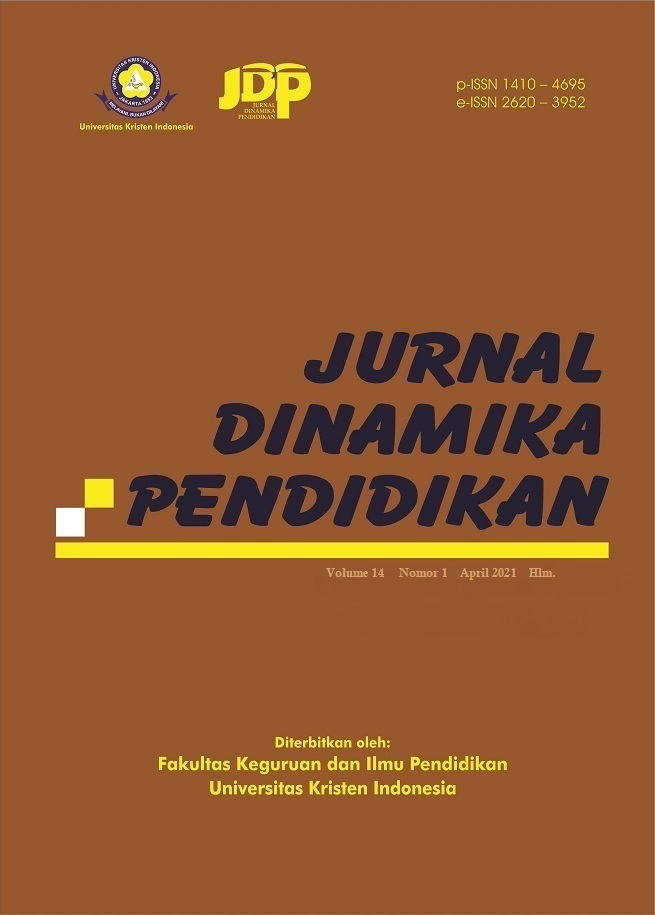 How to Cite
Ilham, A. N., Naufal Hidayat, M. H., Adhi Prayoga, P., & Adhi, W. S. (2021). (RETRACTION) ANALISIS FAKTOR YANG SALING BERKAITAN TERHADAP ANGKA KETERSERAPAN KERJA LULUSAN SMK SAAT PANDEMI COVID–19 . Jurnal Dinamika Pendidikan, 14(1), 93-98. https://doi.org/10.51212/jdp.v14i1.2426
Copyright (c) 2021 Prabhangkara Adhi Prayoga, Wahyu Sapto Adhi, Akbar Nur Ilham, Muhammad Hadi Naufal Hidayat
This work is licensed under a Creative Commons Attribution-NonCommercial 4.0 International License.