MENINGKATKAN KEMAMPUAN BERPIKIR KREATIF SISWA DALAM MENGHADAPI REVOLUSI INDUSTRI 4.0 MELALUI PENERAPAN PENDEKATAN STEAM (SCIENCE, TECHNOLOGY, ENGINEERING, ARTS AND MATHEMATICS)
Septina Severina Lumbantobing

Universitas Kristen Indonesia, Jakarta, Indonesia

St Fatimah Azzahra

Universitas Kristen Indonesia, Jakarta, Indonesia
Abstract
The purpose of this study is to get a picture of the increase in creative thinking skill of students who get science learning with STEAM (Science, Technology, Engineering, Arts and Mathematics). This research was conducted at Junior High School YWPM Jakarta semester 2020/2021. This type of research is a quasi experiment with the research design used one group pretest posttest group design. The sample in this study amounted to 30 students classs VIII. The instrument used was a test of creative thinking skill for subject matter simple machine an essay test of 10 questions. The aspects of creative thinking skill studied consisted of aspects of fluency, flexibility, originality and elaboration. The results showed the students' creative thinking skill increased by 0.57 in the medium category. For the 4 aspects of reasoning ability studied, there was an increase in the fluency aspect by 46%, the flexibility aspect by 64%, the originality aspect by 87% and the elaboration aspect by 78%.
Keywords: creative, thinking, learning, STEAM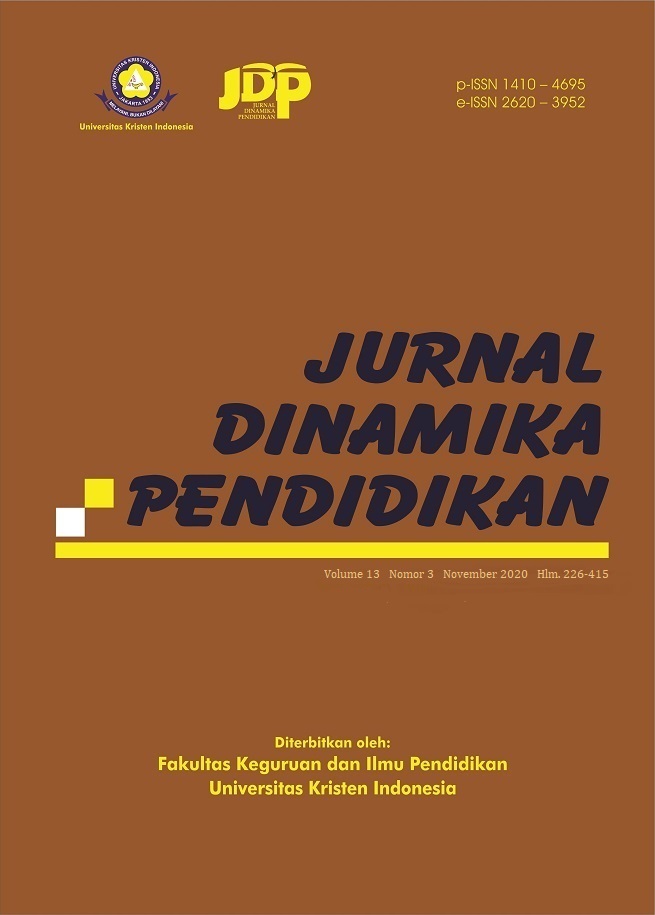 How to Cite
Septina Severina Lumbantobing, & St Fatimah Azzahra. (2020). MENINGKATKAN KEMAMPUAN BERPIKIR KREATIF SISWA DALAM MENGHADAPI REVOLUSI INDUSTRI 4.0 MELALUI PENERAPAN PENDEKATAN STEAM (SCIENCE, TECHNOLOGY, ENGINEERING, ARTS AND MATHEMATICS). Jurnal Dinamika Pendidikan, 13(3), 393-400. https://doi.org/10.51212/jdp.v13i3.2402
Copyright (c) 2020 Septina Severina Lumbantobing, St Fatimah Azzahra
This work is licensed under a Creative Commons Attribution-NonCommercial 4.0 International License.