PERAN STRATEGIS TEMAN SEBAYA DALAM PEMBENTUKAN KARAKTER RELIGIUS REMAJA
PERSPEKTIF PENDIDIKAN AGAMA KRISTEN
Esther Rela Intarti

Universitas Kristen Indonesia, Jakarta, Indonesia
Abstract
Adolescence is a period of transition from children to adulthood. Youth life is a life that is very decisive for their future life. Adolescence is also known as the search for self-identity. Along with its development, there is a desire to socialize and getting to know other people more intensively. Desiring to get along with other people is manifested in the form of peers. Peer groups are the first social environment when adolescents learn to live together with other people who are not family members. Peer characteristics have the same age level, the same actions or behavior, and tend to have the same habits. Peer interaction can help and influence each other. In a phase like this, Christian religious education is very strategic to be instilled in adolescents through the role of peers. Basically, the principles and functions of peers have a strong carrying capacity in applying Christian values ​​to shape the religious character of adolescents. Christian religious education also emphasizes that the barometer of peers is a human consciousness to choose and to have good friends who can strengthen faith.
Keywords: peers, character, youth, Christian religious education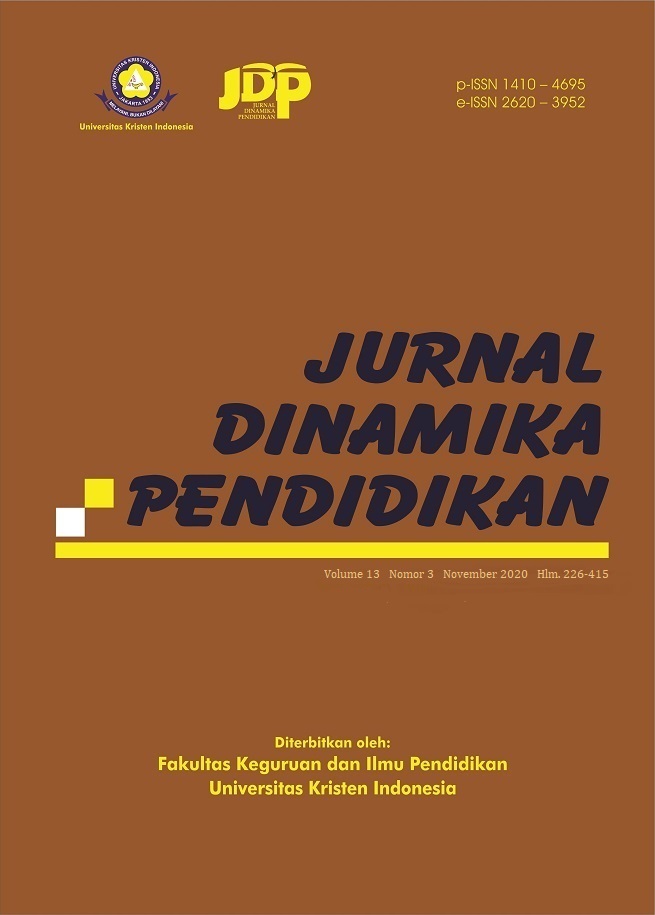 How to Cite
Esther Rela Intarti. (2020). PERAN STRATEGIS TEMAN SEBAYA DALAM PEMBENTUKAN KARAKTER RELIGIUS REMAJA: PERSPEKTIF PENDIDIKAN AGAMA KRISTEN. Jurnal Dinamika Pendidikan, 13(3), 342-351. https://doi.org/10.51212/jdp.v13i3.2394
Copyright (c) 2020 Esther Rela Intarti
This work is licensed under a Creative Commons Attribution-NonCommercial 4.0 International License.