PENGARUH POLA ASUH ORANGTUA DALAM PENINGKATAN PRESTASI BELAJAR ANAK
A. Dan Kia

Universitas Kristen Indonesia, Jakarta, Indonesia

Erni Murniarti

Universitas Kristen Indonesia, Jakarta, Indonesia
Abstract
This scientific work aims to find out the picture of parenting that is applied by parents to children, to know the description of children's learning achievement, as well as knowing differences in learning achievements based on parenting parents. By understanding the existing development, it is expected that parents as the first and foremost teacher for children can improve parenting according to development and see the child's ability to learn. The research method in this scientific work uses the post facto research method. With an understanding that this research is done by examining an event that has occurred and then reviewing the factors that cause these events. Based on research through library studies, shows that children's learning achievement by using democratic parenting is the most appropriate and very dominant so that an increase in learning according to his ability, it can be concluded that the right parenting according to developments in this era of disruption is not something that hinders the improvement of children's learning However, it should be an opportunity to continue to guide and motivate children to learn to take advantage of the situation, and to process it according to the knowledge and knowledge they learn, because of differences in children's learning achievement based on parental care that looks like (authoritarian parenting, democratic parenting and patterns permissive foster), is very influential and achievements are expected to be answered according to learning objectives.
Keywords: parenting style, learning achievement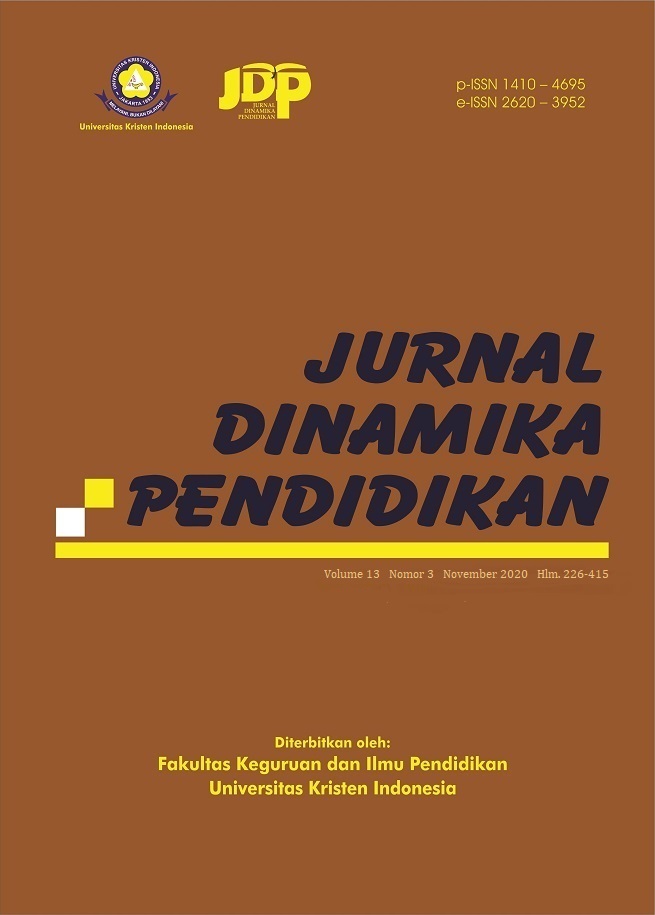 How to Cite
A. Dan Kia, & Erni Murniarti. (2020). PENGARUH POLA ASUH ORANGTUA DALAM PENINGKATAN PRESTASI BELAJAR ANAK. Jurnal Dinamika Pendidikan, 13(3), 264-278. https://doi.org/10.51212/jdp.v13i3.2384
Copyright (c) 2020 A. Dan Kia, Erni Murniarti
This work is licensed under a Creative Commons Attribution-NonCommercial 4.0 International License.