PERAN ORANG TUA DAN GURU PEMBIMBING KHUSUS DALAM MENANGANI KESULITAN BELAJAR BAGI ANAK SLOW LEARNER
Ujang Khiyarusoleh

Universitas Peradaban

Aswar Anis

Universitas Peradaban

Rifqi Itsnaini Yusuf

Universitas Peradaban
Abstract
This research is motivated by the existence of education which is intended for all children, including children with special needs. Children with special needs have different characters, especially the Slow Learner in learning is still experiencing difficulties. Therefore, the role of parents and special guidance teachers is needed to help them provide better education according to their character. The formulation of the research problem is how the role of parents and special guidance teachers to Slow Learner in SD Negeri. The purpose of this study is to determine the role of parents and special guidance teachers to Slow Learner in SD Negeri. This type of research is qualitative research with a case study approach. Data collection techniques used were observation, interviews, documentation and source triangulation. The results of this study indicate that there are several roles of parents, which include: parents as the main companion, parents as advocates, parents as teachers, parents as diagnostic. As well as the role of special supervisors which includes: designing and implementing specific programs, identifying, assessing and compiling individual learning programs, modifying teaching materials, conducting evaluations, and making program reports and the development of children with special needs. With this role, most children with special needs in SD Negeri can provide good services. Suggestions for this research are parents always encourage their children to study seriously at home and in school and provide learning facilities that support the development of education for their children.
Keywords: Role of Parents, Role of Special Advisors, Slow Learner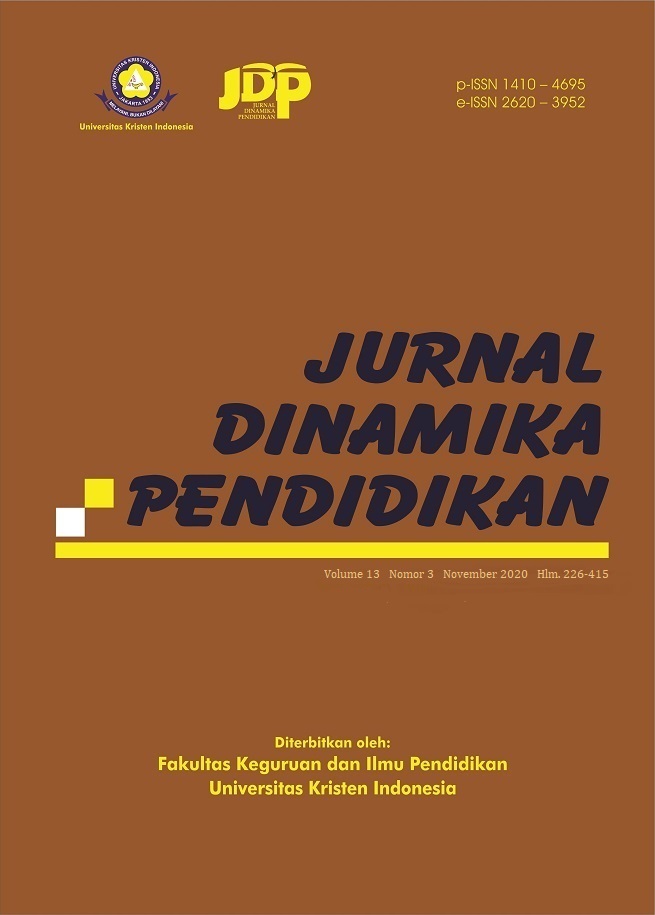 Copyright (c) 2020 Ujang Khiyarusoleh, Aswar Anis, Rifqi Itsnaini Yusuf
This work is licensed under a Creative Commons Attribution-NonCommercial 4.0 International License.