KARAKTERISTIK PENGEMBANGAN PROFESIONAL YANG EFEKTIF YANG MEMPENGARUHI EFIKASI DIRI DAN PENGAJARAN GURU
Bachtiar

Universitas Bosowa/Widyaiswara BPSDM Provinsi Sulawesi Selatan, Indonesia
Abstract
Many research suggests that effective professional development can help teachers increase their knowledge, skills and understanding of teaching. Research evidence also indicates that good quality PD enhance teacher's sense of efficacy. This study aims to find out the characteristics of good quality PD that affect teacher\s self-efficacy and teaching practice from the perspective of teachers of junior secondary school teachers in Indonesia. Data derived from initial and follow-up questionnaires, TSG observations and semi-structured interviews. The results shown that English language teachers consider good quality PD are those activities that increase teachers' knowledge and pedagogical skills, encourage collaboration and is based on classroom practical needs of teachers. The study suggests the need to involve teachers in the PD planning, designing and implementation process in order to maximize its benefits.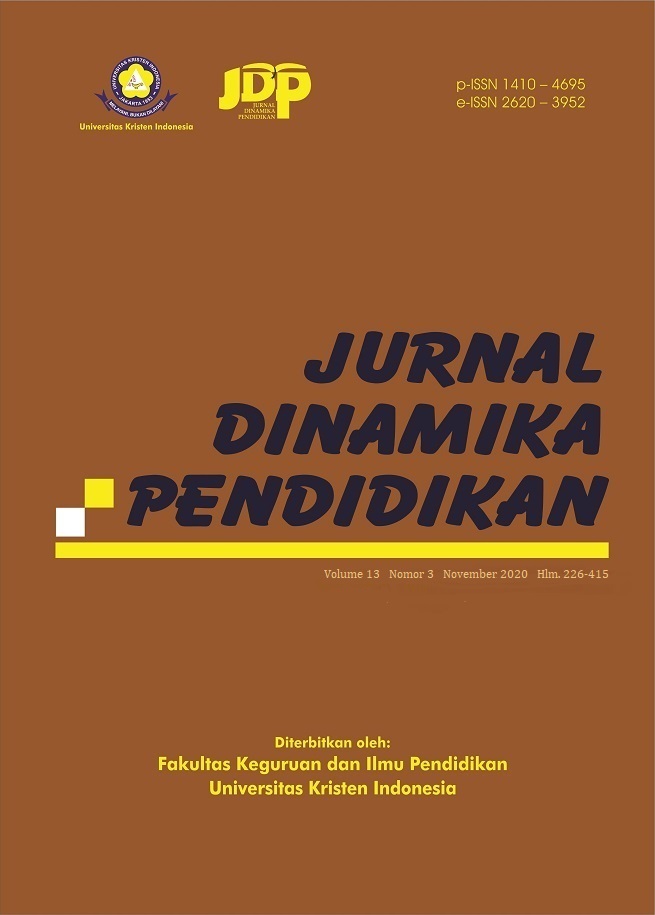 How to Cite
Bachtiar. (2020). KARAKTERISTIK PENGEMBANGAN PROFESIONAL YANG EFEKTIF YANG MEMPENGARUHI EFIKASI DIRI DAN PENGAJARAN GURU . Jurnal Dinamika Pendidikan, 13(3), 401-415. https://doi.org/10.51212/jdp.v13i3.2340
Copyright (c) 2020 Bachtiar Bachtiar
This work is licensed under a Creative Commons Attribution-NonCommercial 4.0 International License.