PENGGUNAAN SMARTPHONE SEBAGAI IMPLEMENTASI TEKNOLOGI INFORMASI DAN KOMUNIKASI DALAM PROSES BELAJAR MENGAJAR MAHASISWA PERTANIAN DI GORONTALO
Zulham Sirajuddin

Universitas Ichsan Gorontalo, Sulawesi, Indonesia

Darmiati Dahar

Universitas Ichsan Gorontalo, Sulawesi, Indonesia
Abstract
The use of Information and Communication Technology (ICT) equipment and media such as smartphones by utilizing Internet technology has been carried out in many higher education institutions. The purpose of this study was to identify students' perceptions of smartphone use. The method used in this research is descriptive quantitative on 105 respondents who are students of the Faculty of Agriculture, University of Ichsan Gorontalo. Interviews were conducted online with the help of Google Form with the use of the Technology Acceptance Model (TAM) lens, namely perceived usefulness (PU) and perceived ease of use (PEU). The results of this study indicate that among students, smartphones are much more popular than computers or laptops. Students are quite positive about smartphones, which is indicated by positive perceptions of smartphone usability and ease of use. It can be concluded that smartphones have the potential to be used as ICT-based learning media.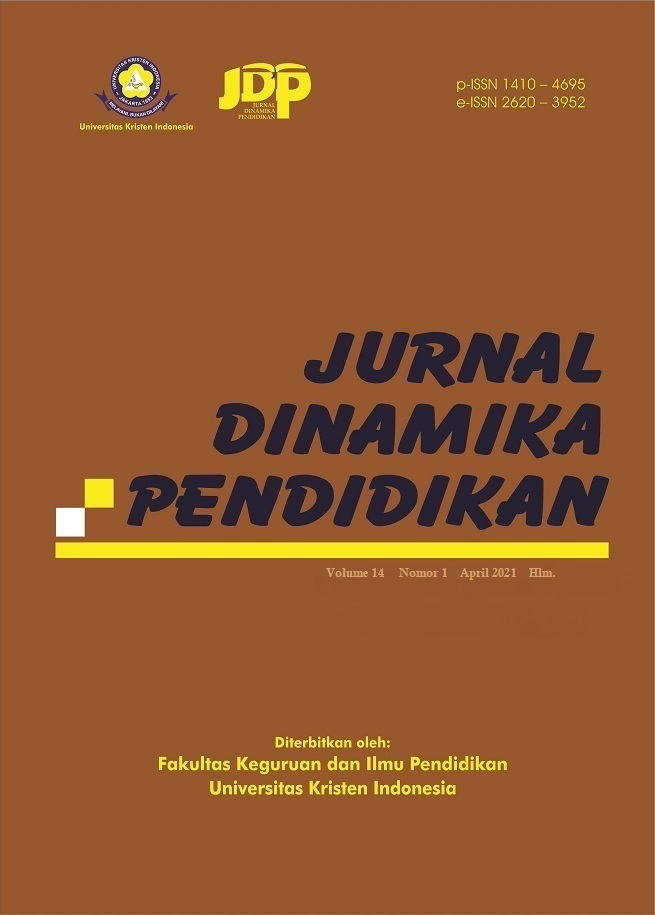 How to Cite
Sirajuddin, Z., & Dahar, D. (2021). PENGGUNAAN SMARTPHONE SEBAGAI IMPLEMENTASI TEKNOLOGI INFORMASI DAN KOMUNIKASI DALAM PROSES BELAJAR MENGAJAR MAHASISWA PERTANIAN DI GORONTALO. Jurnal Dinamika Pendidikan, 14(1), 196-203. https://doi.org/10.51212/jdp.v14i1.2269
Copyright (c) 2021 Zulham Sirajuddin, Darmiati Dahar
This work is licensed under a Creative Commons Attribution-NonCommercial 4.0 International License.