PERAN PENDIDIKAN AGAMA KRISTEN (PAK) DALAM SEMANGAT MODERASI BERAGAMA DEMI NKRI
Demsy Jura

Universitas Kristen Indonesia, Jakarta, Indonesia
Abstract
Indonesian society consists of various ethnicities, races, and religions; and become one unit as the Indonesian nation. This diversity can be a tremendous force, but it can also be a deadly threat to humanity and the way of being a state in Indonesia. Leading a religious life needs to be wise because each belief has its commitment to truth. If the truth of one religion is used to judge other religions, horizontal conflicts will occur. Everyone needs to learn about the SARA conflicts that have occurred in the last few years. Efforts to make religion as an adhesive that unites religious people must be implemented carefully and wisely. People who understand their religion's fundamental rigidly can rise a harmful radicalism, likewise if religion is freely and uncontrollably understood till they become a secular man. Religious moderation is important in building a human civilization that is dignified by religious beliefs. In the end, the role of Christian Religion Education in giving sincere understanding will make people able to live side by siden in peace and understanding with one another. Thus, the integrity of The Unitary State of The Republic of Indonesia (NKRI) can be maintained.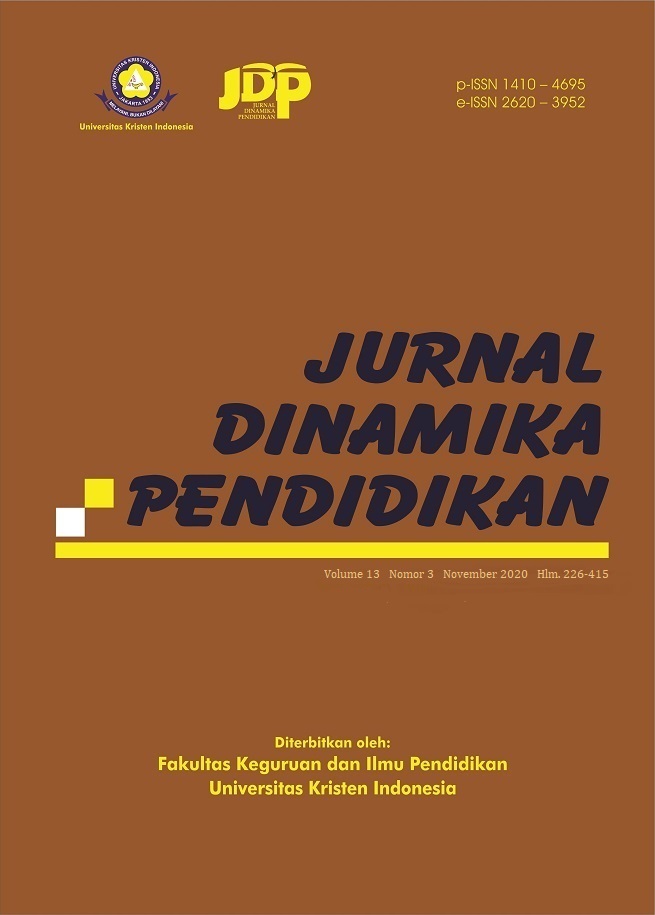 How to Cite
Jura, D. (2020). PERAN PENDIDIKAN AGAMA KRISTEN (PAK) DALAM SEMANGAT MODERASI BERAGAMA DEMI NKRI. Jurnal Dinamika Pendidikan, 13(3), 315-323. https://doi.org/10.51212/jdp.v13i3.1979
Copyright (c) 2020 Demsy Jura
This work is licensed under a Creative Commons Attribution-NonCommercial 4.0 International License.