KEMAMPUAN KOMUNIKASI MATEMATIKA SISWA KELAS VIII DENGAN MENGGUNAKAN MODEL PEMBELAJARAN THINK TALK WRITE (TTW) DI SMP NEGERI 7 BEKASI
Santri Chintia Purba

FKIP UKI
Abstract
Mathematical communication skills are very important achievement in learning mathematics, which can lead students to think creatively, logically, and critically. However, the existing learning process has not facilitated students to have mathematical communication skills, one of the reasons is the conventional mathematics learning model, in which teachers dominate the learning process. The learning model which implemented in order to improve mathematical communication skills was Think Talk Write (TTW) learning model. This research was conducted in class VIII SMP Negeri 7 by using a quasi experiment method. The data obtained are pretest, posttest and gain data. The data were processed using the two-mean statistical test, namely the t's test, it was found that there were differences in students' mathematical communication skills using the TTW learning model and the Expository model, with an average of 65.54 and 51.02. Furthermore, the average increase in students' mathematical communication skills by using the TTW learning model was higher than the Expository learning model, with an average of 55.60 and 45.26. Moreover, the increase in the TTW class consisted of 49% high level, 44% medium level and 7% low level, while in the Expository class the increase consisted of 12% high level, 71% medium level and 17% low level.
Keywords: Communication of mathematics, Think Talk Write (TTW), Expository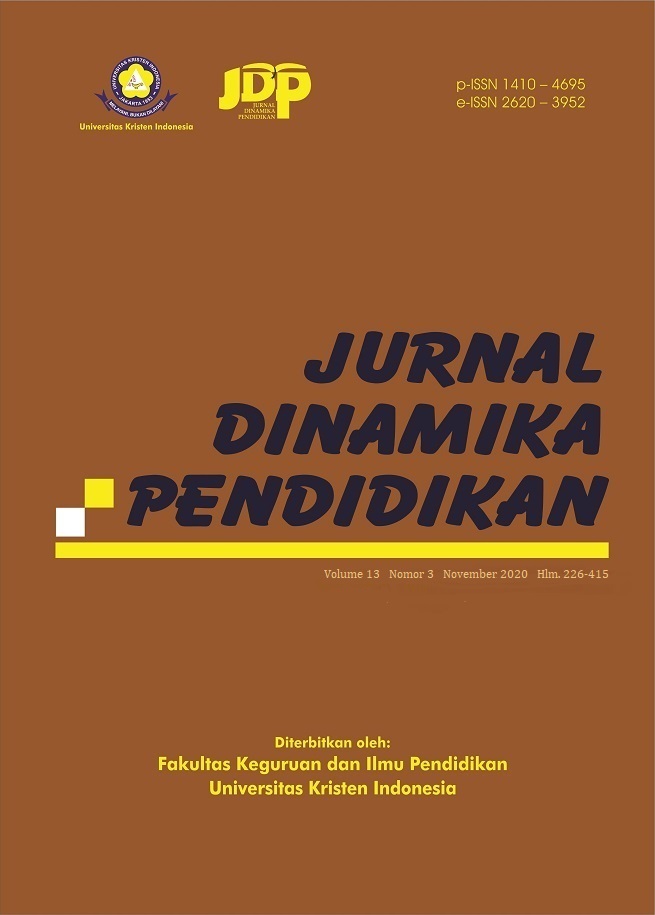 How to Cite
Purba, S. C. (2020). KEMAMPUAN KOMUNIKASI MATEMATIKA SISWA KELAS VIII DENGAN MENGGUNAKAN MODEL PEMBELAJARAN THINK TALK WRITE (TTW) DI SMP NEGERI 7 BEKASI. Jurnal Dinamika Pendidikan, 13(3), 324-334. https://doi.org/10.51212/jdp.v13i3.1958
Copyright (c) 2020 Santri Chintia Purba
This work is licensed under a Creative Commons Attribution-NonCommercial 4.0 International License.