ANALISIS KEMAMPUAN PEMECAHAN MASALAH KIMIA SISWA KELAS XI DI SMAN KOTA PALU SULAWESI TENGAH
Ijirana

Program Studi Pendidikan Kimia Universitas Tadulako, Palu, Sulawesi Tengah, Indonesia
Abstract
The research is purposed to describe the problem solving ability of Senior High School XI grader students in Palu City. The measurement of problem solving ability could be observed by students ability to solve hydrocabon and thermochemistry problems by using Polya sequences consisting of several steps; understanding problem, devising problem solving model, doing the plan and evaluating. Students ability of students problem may classified well at every problem solving sequence in case of the number of students at minimum high category achieve 60% of all. The research is a case study research. Total of the samples are 240 students studying chemistry as part of 507 students as XI graders at two senior high schools in Palu City. Research samples are obtained by using random sampling technique. The data are obtained from students by providing problem solving ability test in the form of validated descriptive test. The result indicates the average Senior High School students of XI graders in Palu City could solve problems only without understanding, devising and evaluating their answers after solving the hydrocarbonic problem. The ability has not been even owned by the students in Thermochemistry topics. Therefore, an indication emerges that Senior High School Students in Palu City have not been able to interpret the problem in the form of figure, symbol, statement or mathematical sentences, devising problem solving and connecting their answers to the other related theories yet. The result indicates the necessity of students to be trained to solve problem in a learning by applying problem solving sequences.
Keywords: Hydrocarbon, Polya sequences, Problem solving, Thermochemistry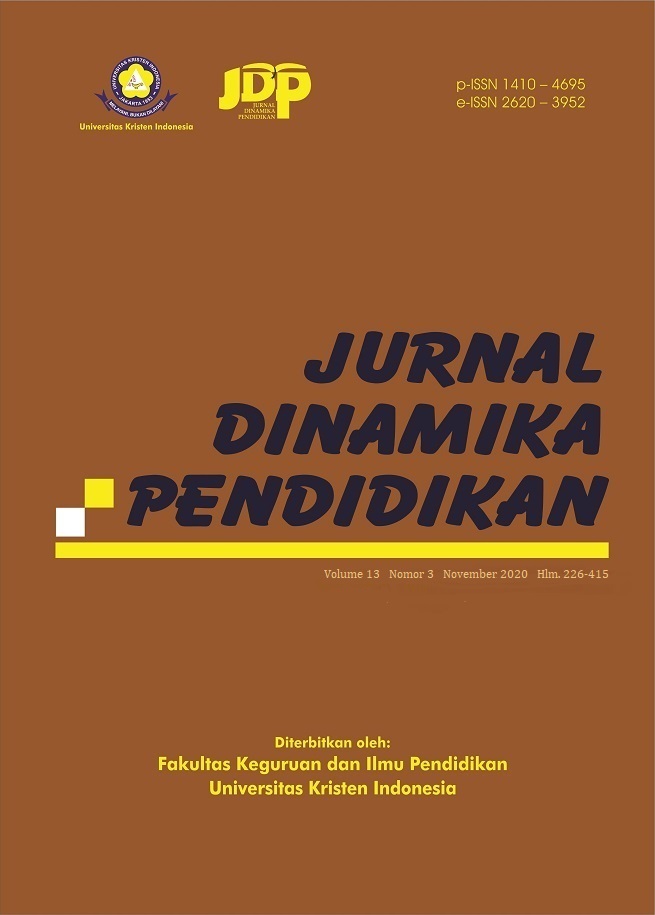 How to Cite
Ijirana. (2020). ANALISIS KEMAMPUAN PEMECAHAN MASALAH KIMIA SISWA KELAS XI DI SMAN KOTA PALU SULAWESI TENGAH. Jurnal Dinamika Pendidikan, 13(3), 255-263. https://doi.org/10.51212/jdp.v13i3.1936
Copyright (c) 2020 ijirana
This work is licensed under a Creative Commons Attribution-NonCommercial 4.0 International License.