(Retraction)EVALUASI TATA KELOLA SISTEM INFORMASI AKADEMIK DI POLITEKNIK JAMBI MENGGUNAKAN COBIT 5
Effyaldi

STIKOM Dinamika Bangsa Jambi

Yasstyh Rafiezah Rizchi

STIKOM Dinamika Bangsa, Jambi, Indonesia

Hendri

STIKOM Dinamika Bangsa, Jambi, Indonesia
Abstract
There are several problems occur to students using feature of Go-Food, including weather is raining or excessive heat, does not have a vehicle to buy food that is far from home and the prices listed in the restaurant on feature Go-Food is not appropriate with price after the order. The object in this study was students in the city of Jambi. Data analysis in this study uses two theories, namely The Technology Acceptance Model and Theory of Planned Behavior, as an IBM SPSS statistics V.25.0 research application which helper used for data processing. The purpose of this study was to determine the factors influence student behavior in using feature Go-Food in Jambi city. This study uses a multiple linear regression tool analysis research. Based on the results of the analysis found that from 6 variables in the form of usage attitudes, subjective norms, perceived behavioral control, usability, ease of use does not have a significant effect while price perceptions have a significant effect on student behavior. This research is expected to be used as a reference for other studies.
Keywords: TAM (Technology Acceptance Model), TPB (Theory Planned Behavior), Student Behavior, Go-Food, analysis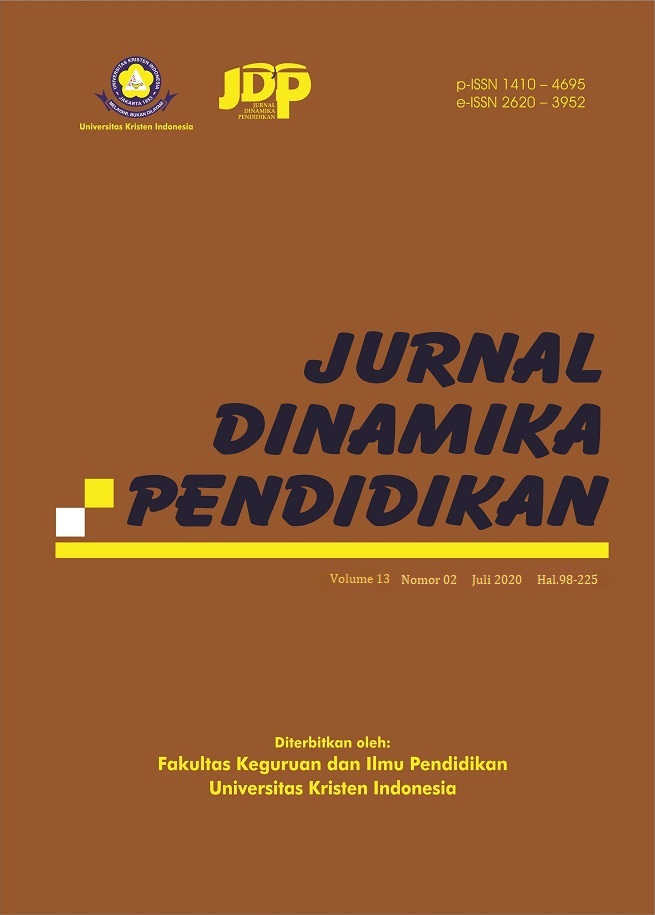 How to Cite
Effyaldi, Yasstyh Rafiezah Rizchi, & Hendri. (2020). (Retraction)EVALUASI TATA KELOLA SISTEM INFORMASI AKADEMIK DI POLITEKNIK JAMBI MENGGUNAKAN COBIT 5 . Jurnal Dinamika Pendidikan, 13(2), 163-177. Retrieved from http://ejournal.uki.ac.id/index.php/jdp/article/view/1910
Copyright (c) 2020 Effyaldi
This work is licensed under a Creative Commons Attribution-NonCommercial 4.0 International License.