EDUKASI DAN PEMBERDAYAAN BUNDESMA MENUJU DESA MANDIRI MASYARAKAT KECAMATAN WARUNGKIARA SUKABUMI
Dewi Gunherani

Universitas Pamulang
Abstract
Bundesma empowerment is the process of developing a village's economy. This program took the initiative to start a process of Social Economy activities that could improve the economic situation and conditions of the village community in Sukabumi, especially in the Warungkiara. In the Empowerment activities, the participation of the Bundesma and the village community as a driving force for economic development is overseen by the Government.
The main objective of empowering Bundes and Bundesma is an independent village. This activity intends that rural communities in the Warungkiara area can turn their village into an independent village.
The definition of an Independent Village is a village that is able to manage the economy of each citizen without the assistance of other parties. The creation of this condition reflects the strong willingness of the people of the village to move forward, the village that produces their products / works that are proud of and the ability of the village to meet their needs.
In empowering Bundes and Bundesma there are several problems that hamper them including; Difficulties in product marketing, financial limitations and limited human resources (HR).
In this study, the researchers used qualitative naturalistic methods. Qualitative naturalistic is a method that is carried out in the actual conditions that occur at the research location. This research method offers convenience and freedom for researchers to obtain accurate information from informants in the warungkiara sub-district. The results showed that in Warungkiara sub-district there were 12 Bundes in 12 villages and 2 Bundesma.
Keywords : Empowerment, Bundes, qualitative, marketing, financial, HRD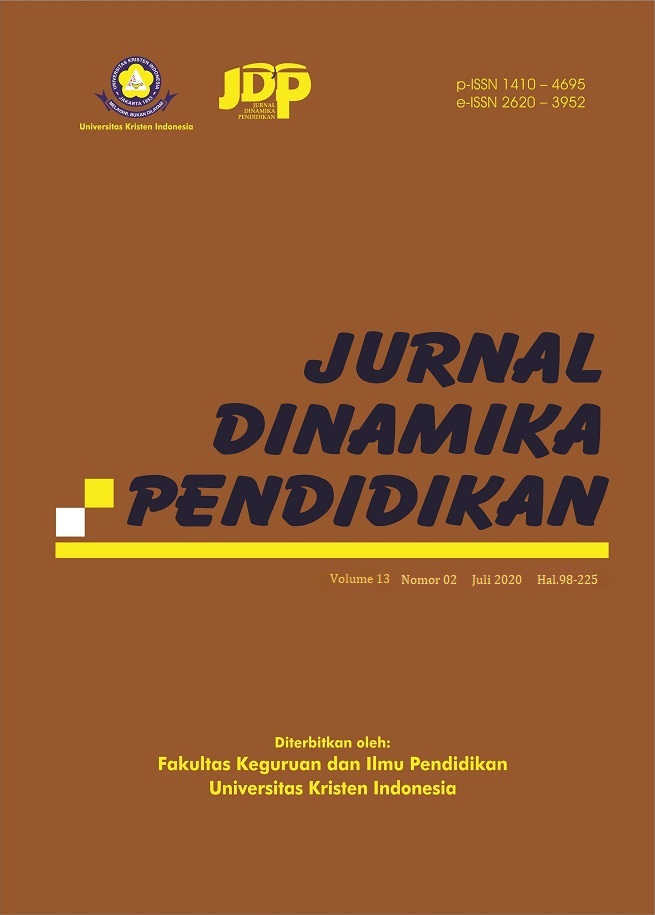 How to Cite
Dewi Gunherani. (2020). EDUKASI DAN PEMBERDAYAAN BUNDESMA MENUJU DESA MANDIRI MASYARAKAT KECAMATAN WARUNGKIARA SUKABUMI. Jurnal Dinamika Pendidikan, 13(2), 216-225. https://doi.org/10.51212/jdp.v13i2.1719
Copyright (c) 2020 DEWI GUNHERANI
This work is licensed under a Creative Commons Attribution-NonCommercial 4.0 International License.