TRANSFORMATIONAL LEADERSHIP AND EMPOWERING TEACHERS IN EDUCATION TRANFORMATION 4.0
Yufita

Universitas Kristen Indonesia

Hotmaulina Sihotang

Universitas Kristen Indonesia
Abstract
This article is abaout the principal transformational leadership in the industrial revolution 4.0. This article aims to provide an overview of transformational leadership of principals and their role in empowering teachers to use digital technology in the learning process so that students have 21st century competence.
This article was developed through a library study making use of books, regulation, journals, and other document related to the topics. The results of the study show that transformational leadership in educational transformation 4.0 requires that principals have competencies including: (1) having an ideal influence can foster trust and respect from members, (2) have the ability to change the expectations of members by increasing trust in the ability to use technology to solve problems, (3) stimulate members to be more innovative, creative, (4) consider the needs of members to develop themselves.
Keywords: empowering-teacher, transformation 4.0, transformational leadership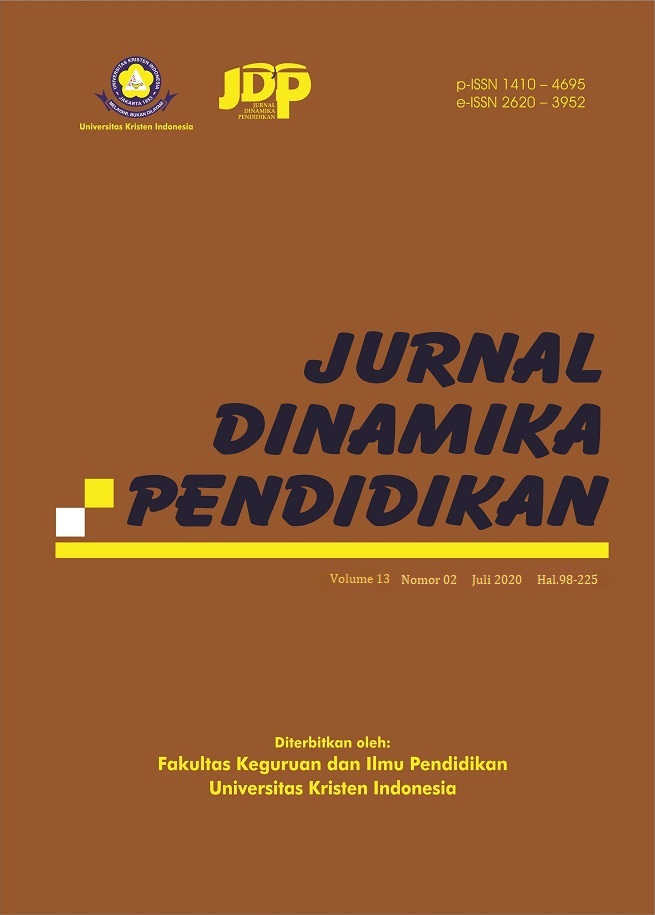 How to Cite
Yufita, & Sihotang, H. (2020). TRANSFORMATIONAL LEADERSHIP AND EMPOWERING TEACHERS IN EDUCATION TRANFORMATION 4.0. Jurnal Dinamika Pendidikan, 13(2), 204-215. https://doi.org/10.51212/jdp.v13i2.1694
Copyright (c) 2020 Hotmaulina Sihotang
This work is licensed under a Creative Commons Attribution-NonCommercial 4.0 International License.