FLOW AKADEMIK PADA PENDIDIKAN
Abstract
Learning is the main task for students. In its implementation, learning activities can be carried out effectively without obstacles and can also be hampered by various things. Learning activities can be hampered by several things that prove academic stress and academic procrastination. Learning activities as much as possible avoid academic stress and academic procrastination and need to be supported by certain aspects, one of them is academic flow. The academic flow needs to be raised by educators, so educators need methods that can develop students' academic flow. This article aims to describe the concept of academic flow and some alternative methods that can be an option for developing students' academic flow.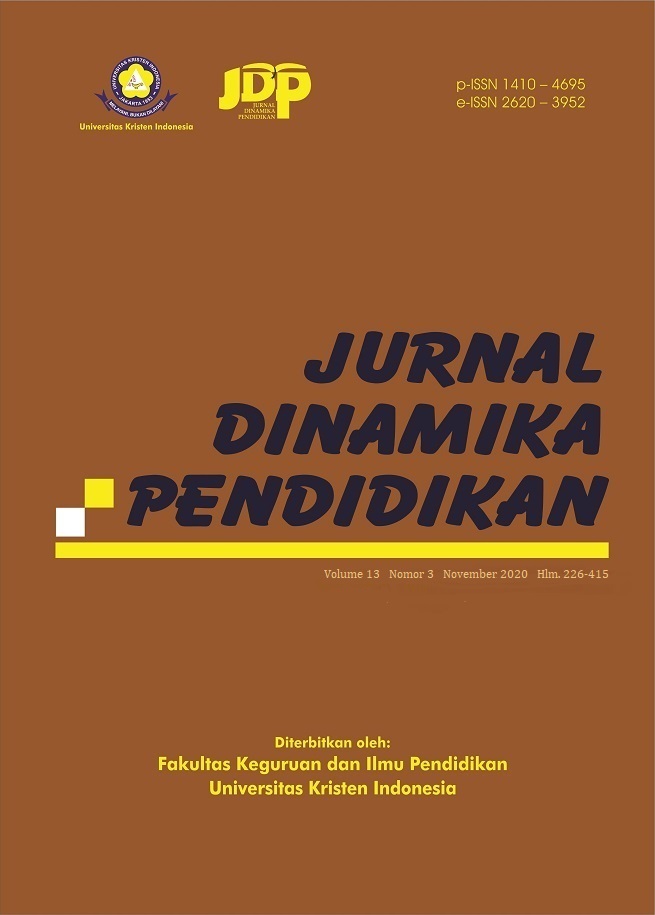 How to Cite
Nabila Qurrotu Aini, & Irfan Fahriza. (2020). FLOW AKADEMIK PADA PENDIDIKAN. Jurnal Dinamika Pendidikan, 13(3), 369-376. https://doi.org/10.51212/jdp.v13i3.1633
Copyright (c) 2020 Nabila Qurrotu Aini, Irfan Fahriza
This work is licensed under a Creative Commons Attribution-NonCommercial 4.0 International License.