DESKRIPSI HASIL JAWABAN SISWA MAN 2 BEKASI DALAM MENYELESAIKAN PERSOALAN TRIGONOMETRI DITINJAU DARI KEMAMPUAN REPRESENTASI MATEMATIKA
R. Radiusman

Universitas Mataram

Harry Soeprianto

Universitas Mataram

Maslina Simanjuntak

Universitas Negeri Surabaya
Abstract
This qualitative descriptive study aims to describe the students' mathematical representation ability in solving trigonometric problems. This research was conducted in class X IPA 1 MAN 2 Bekasi City totaling 39 people. Data in this study were obtained through the results of student answers and interviews. The mathematical representation is given consists of two questions in the form of description. The subject of this study consisted of one student and the research data were analyzed using qualitative descriptive techniques. The results showed that the research subjects were able to choose, translate mathematical problems and the research subjects were able to use ideas into model form to describe mathematical phenomena but the inability to understand the trigonometric comparison formula became the cause of the research subjects being unable to solve mathematical problems properly.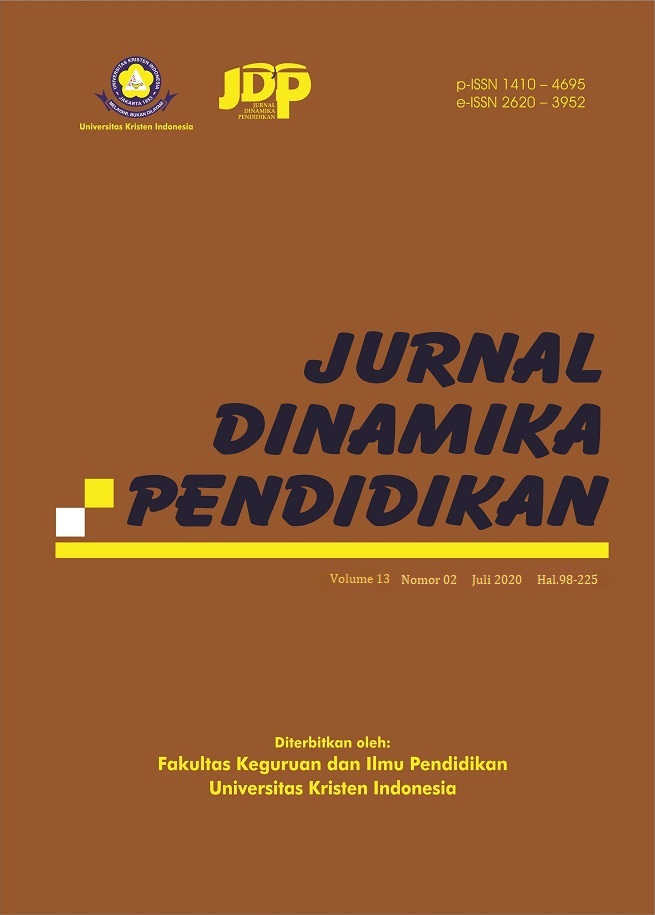 How to Cite
Radiusman, R., Harry Soeprianto, & Simanjuntak, M. (2020). DESKRIPSI HASIL JAWABAN SISWA MAN 2 BEKASI DALAM MENYELESAIKAN PERSOALAN TRIGONOMETRI DITINJAU DARI KEMAMPUAN REPRESENTASI MATEMATIKA. Jurnal Dinamika Pendidikan, 13(2), 98-107. https://doi.org/10.51212/jdp.v13i2.1608
Copyright (c) 2020 Radiusman Radiusman, Harry Soeprianto, Maslina Simanjuntak
This work is licensed under a Creative Commons Attribution-NonCommercial 4.0 International License.