A PENINGKATAN HASIL BELAJAR SISWA TENTANG KEGIATAN EKONOMI MELALUI MODEL PEMBELAJARAN PROBING PROMPTING PADA KELAS VII F SMP NEGERI 22 KOTA JAMBI
Ernawati

SMP Negeri 22 Kota Jambi, Indonesia
Abstract
The purpose of this study is to improve student learning outcomes about economic activity through probing learning models that encourage class VII F of SMP Negeri 22 Jambi City. This class action research was carried out in 2 cycles, each cycle of planning, implementation, observation and reflection. The analysis technique used is to compare the results of student tests after completing actions with performance indicators, that is if taking more than or equal to 70% of students succeeded in getting a daily IPS score of more than or equal to the KKM set only 70 then the research proved successful. The implementation of the second cycle, the results of the final round, the results of daily repetitions of 40.99% before and after the implementation of the action, that is from the previous only 42.37% to 82.75% which means that it requires an increase in the set of performance indicators set at 70%. Thus it can be concluded that the implementation of learning that involves students in individual assignment activities using the Probing Prompting learning model has been proven to be able to increase the value of daily IPS tests specifically on Economic material in Grade VII F students of SMPN 22, Jambi City.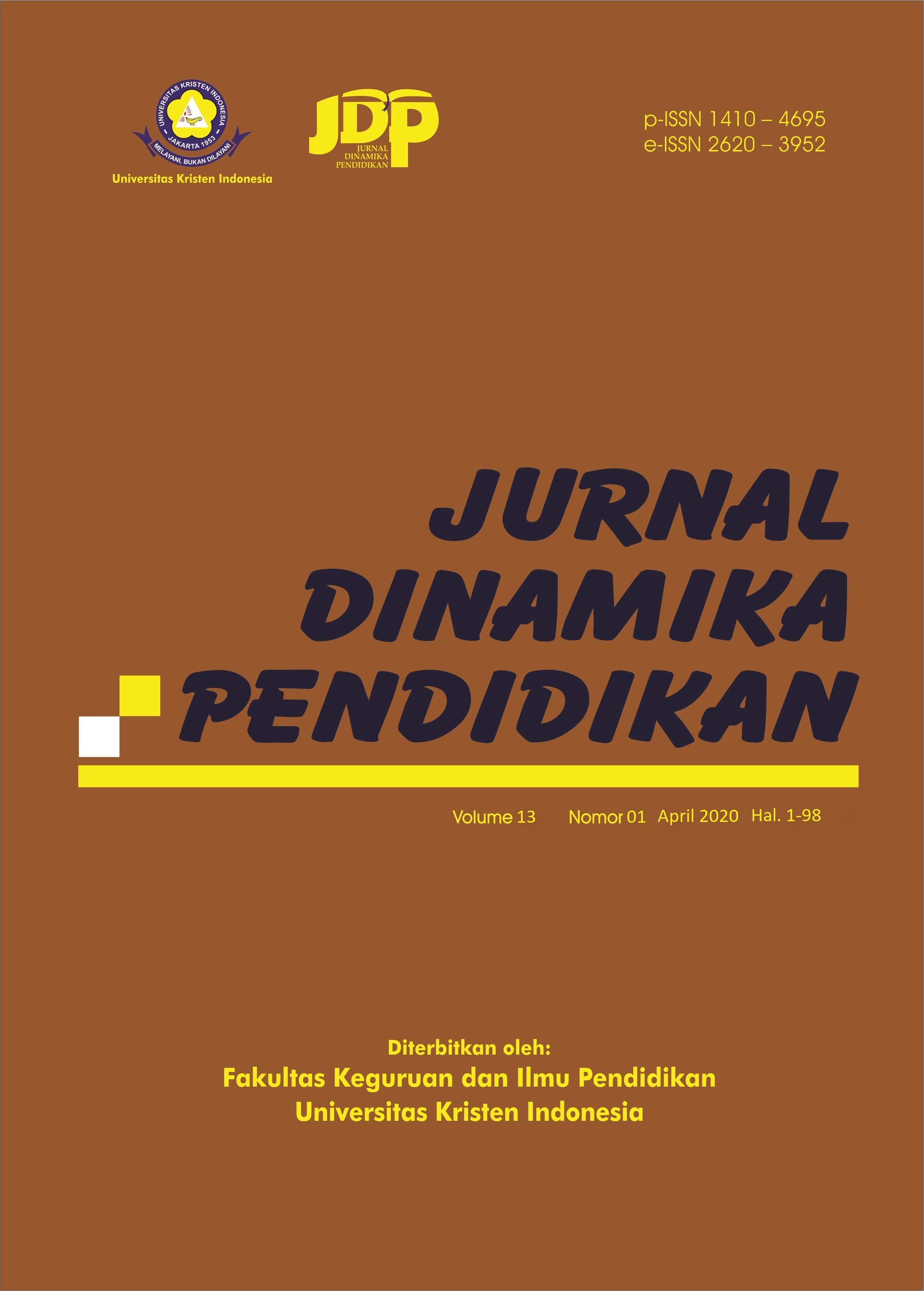 How to Cite
Ernawati. (2020). A PENINGKATAN HASIL BELAJAR SISWA TENTANG KEGIATAN EKONOMI MELALUI MODEL PEMBELAJARAN PROBING PROMPTING PADA KELAS VII F SMP NEGERI 22 KOTA JAMBI. Jurnal Dinamika Pendidikan, 13(1), 89-97. https://doi.org/10.51212/jdp.v13i1.1550
Copyright (c) 2020 Ernawati Ernawati
This work is licensed under a Creative Commons Attribution-NonCommercial 4.0 International License.