PENGEMBANGAN MATA KULIAH FISIOLOGI UNTUK PROGRAM STUDI DIPLOMA TIGA FISIOTERAPI UKI
Abstract
Subject Physiology is one with low passing rate in Diploma of Physiotherapy Program of Universitas Kristen Indonesia, causing 10% of students not graduated on time. At the 2015 curriculum update, an evaluation was conducted on the Physiology course, and starting in the 2016 academic year, development based on curriculum evaluation results was carried out. The development was carried out in stages, specifically designed for the purposes of the Physiotherapy Diploma Study Program. Today, the teaching materials has been completed and may be accessed by students online. As a result, passing rate of this course is 100%, more students have scores above 80, and student satisfaction is increasing.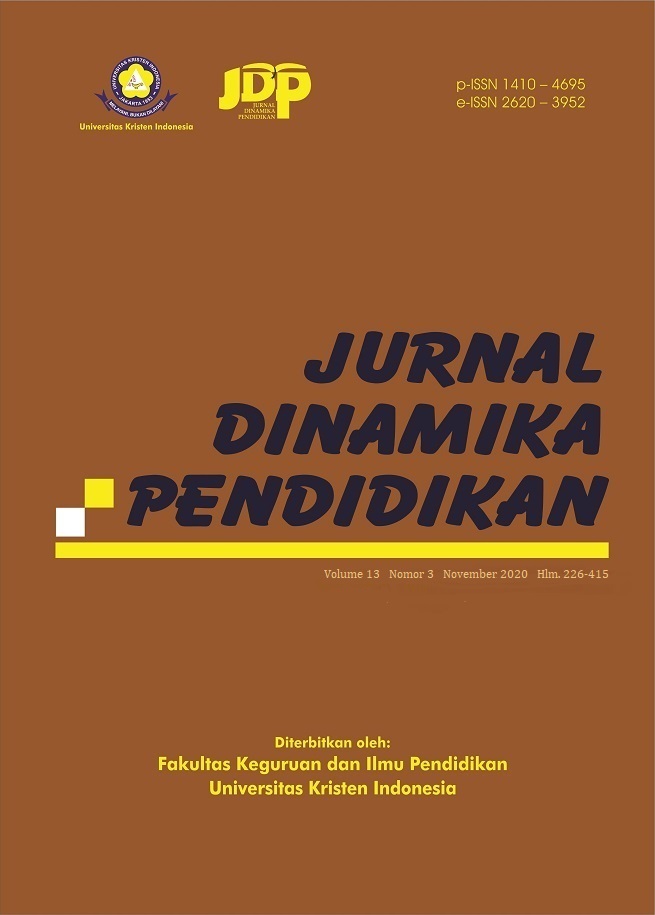 How to Cite
Budhyanti, W. (2020). PENGEMBANGAN MATA KULIAH FISIOLOGI UNTUK PROGRAM STUDI DIPLOMA TIGA FISIOTERAPI UKI. Jurnal Dinamika Pendidikan, 13(3), 377-384. https://doi.org/10.51212/jdp.v13i3.1532
Copyright (c) 2020 Weeke Budhyanti
This work is licensed under a Creative Commons Attribution-NonCommercial 4.0 International License.