EVALUASI PROGRAM KEGIATAN SEKOLAH NARADA CUP MENGGUNAKAN MODEL EVALUASI CIPP (CONTEXT, INPUT, PROCESS, PRODUCT) PADA SISWA SMA NARADA JAKARTA
Rudy Pramono

Universitas Pelita Harapan

Surliyani Surliyani

SMA Narada, Jakarta, Indonesia

Agus Purwanto

Universitas Pelita Harapan
Abstract
Narada Cup is one of the superior programs of the Narada Senior High School Student Council aimed at facilitating the development of student interests and talents and as a promotional event for the school. Considering the two big goals to be achieved and the plan to organize the next Narada Cup program, the program evaluation process is needed comprehensively to understand, explore and improve the process of organizing it. This qualitative evaluation study uses the CIPP evaluation model (context, input, process, product) with purposive sampling and data collection is done through interview sessions, FGD (focus group discussion), observation, and documentation studies. This research results: (1) Context evaluation shows that formulating the vision and mission of the program will clarify the projections of long-term program objectives. (2) Input evaluation, procurement of implementing manuals containing SOP (standard operational procedure). (3) Process evaluation concludes that the recording of the problem-solving process was used as an evaluation reference with all parties so that the future implementation of the program would be better. ­­­(4) Product evaluations concludes that Narada Cup program is recommended to be continued every year and continuously evaluated and refined for the development and improvement of the quality of this program.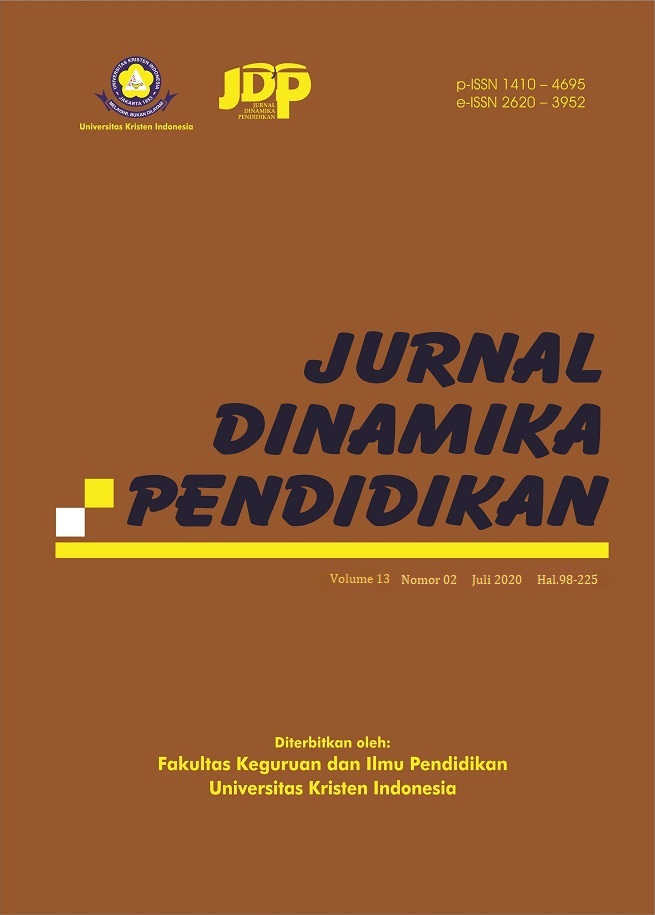 How to Cite
Pramono, R., Surliyani, S., & Purwanto, A. (2020). EVALUASI PROGRAM KEGIATAN SEKOLAH NARADA CUP MENGGUNAKAN MODEL EVALUASI CIPP (CONTEXT, INPUT, PROCESS, PRODUCT) PADA SISWA SMA NARADA JAKARTA. Jurnal Dinamika Pendidikan, 13(2), 135-142. https://doi.org/10.51212/jdp.v13i2.1455
Copyright (c) 2020 Rudy Pramono, Surliyani Surliyani, Agus Purwanto
This work is licensed under a Creative Commons Attribution-NonCommercial 4.0 International License.