PERSEPSI ORANGTUA TERHADAP SISTEM ZONASI DKI JAKARTA TAHUN PELAJARAN 2019/2020
(Studi Kualitatif di SMP Negeri 242 Jakarta)
Ardia Pramesthi Pradita Ardia

Universitas Negeri Jakarta
Abstract
The aim of the study is to determine parent's perception of grade 7 in SMP Negeri 242 Jakarta towards the implementation of Jakarta Zonation System in the acceptance of new students in the academic year 2019/2020 in terms of knowledge, understanding and opinion of  parents of the implementation of Jakarta Zonation System.The method of the study is descriptive qualitative. The result shows that the Jakarta Zonation System have been done based on the applicable rules. The rules are based on the student's house zonation and their result of National Exam. According parent's opinion the advantage of Jakarta Zonation System is the school are closer from their house even though some parents have lack information about Jakarta Zonation System but in registration mechanism some parents understand that. The rule of Jakarta Zonation System is based on the student's National Exam result, some parents are worried they cannot send their child to the nearest school because their child's National Exam result is below average. Parents agree with the system if the system rule are based on the student's living zonation instead of based on the result of their National Exam.
Key Words : Perception, Parents, Zonation System, Jakarta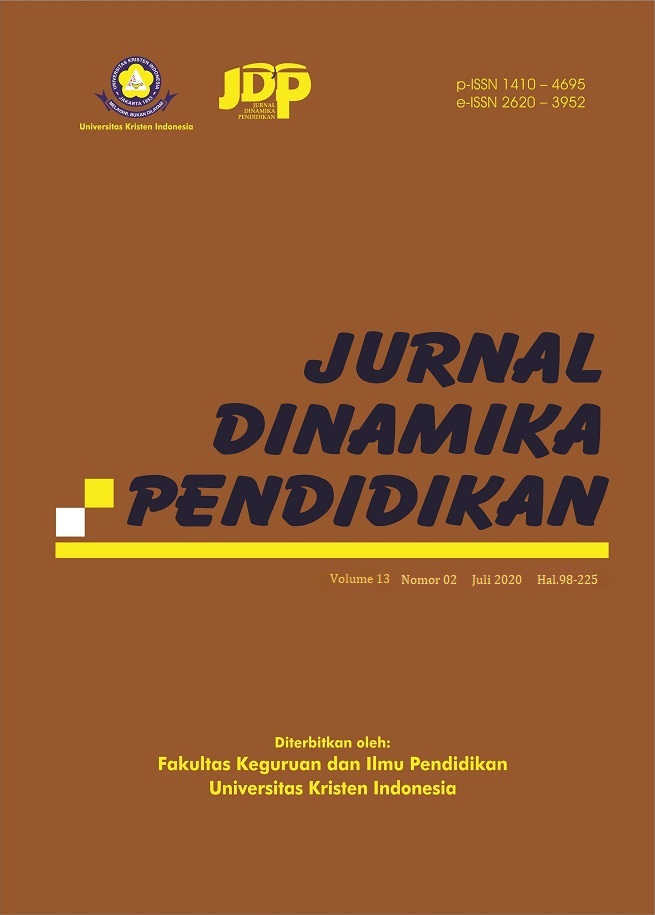 How to Cite
Ardia, A. P. P. (2020). PERSEPSI ORANGTUA TERHADAP SISTEM ZONASI DKI JAKARTA TAHUN PELAJARAN 2019/2020: (Studi Kualitatif di SMP Negeri 242 Jakarta). Jurnal Dinamika Pendidikan, 13(2), 143-153. https://doi.org/10.51212/jdp.v13i2.1416
Copyright (c) 2020 Ardia Pramesthi Pradita Ardia
This work is licensed under a Creative Commons Attribution-NonCommercial 4.0 International License.