THE EFFECTIVENESS OF PROBLEM-BASED LEARNING ON STUDENTS' CRITICAL THINKING
Bernadetha Nadeak

Universitas Kristen Indonesia

Lamhot Naibaho

Universitas Kristen Indonesia
Abstract
This article is about the effectiveness of Problem-Based Learning (PBL) on students' critical thinking, the purpose of which is to find out how PBL and students' critical thinking are related. The study was conducted at Educational Administration / Management Study Program of Universitas Kristen Indonesia Jakarta. This article was developed through a library study making use of books, journals and other documents related to the topics as the source information. The result shows that the PBL improves the students' critical thinking. PBL forms a teaching method that encourages the students to identify  problems, explore interpretation, determine alternatives as solutions, communicate conclusions and integrate, monitore, as well as refine strategies to remedy the problems. It can be concluded that students will have good critical thinking, if they are taught using PBL. It is, therefore, recommended that lecturers apply this method in their teaching.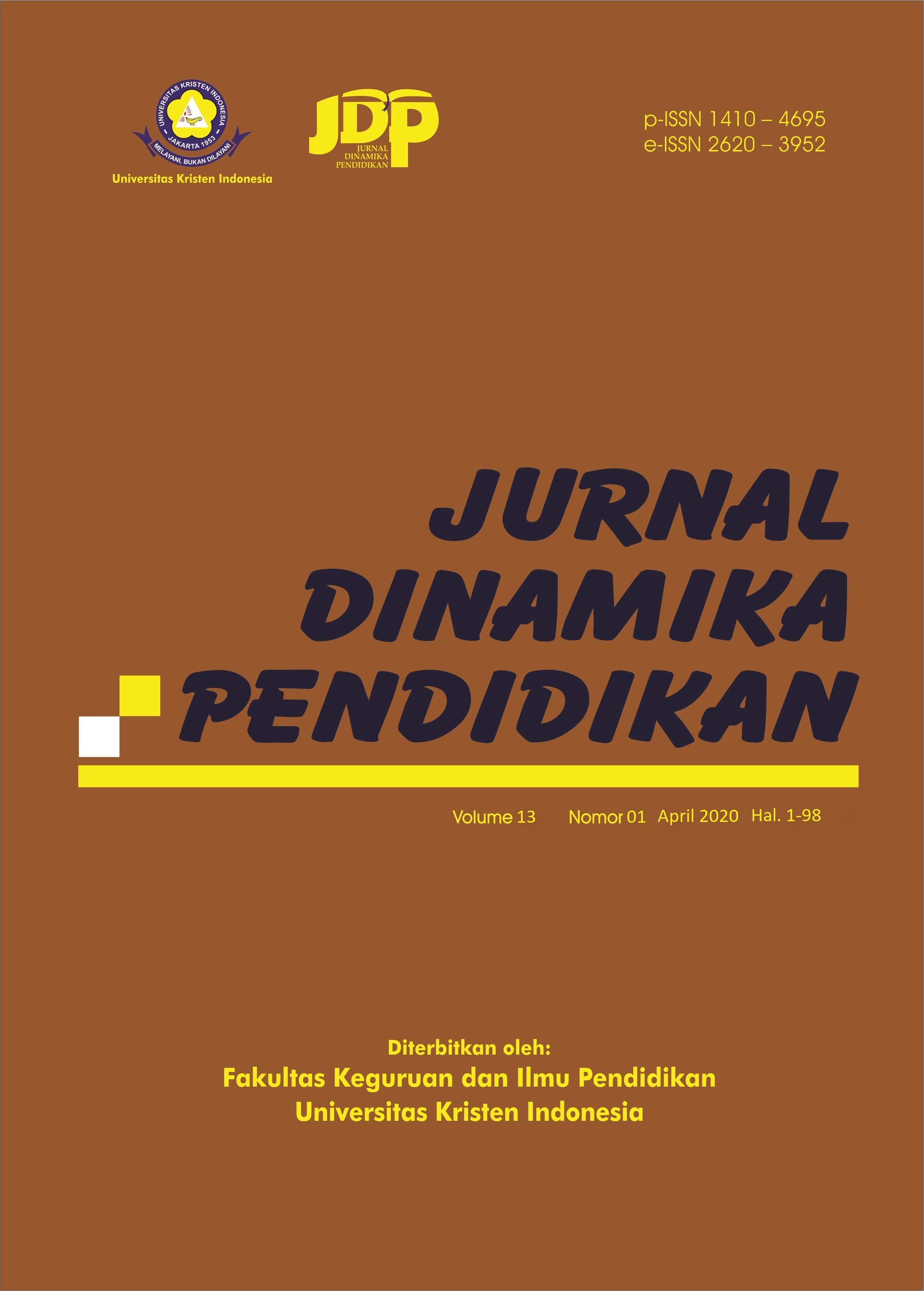 How to Cite
Nadeak, B., & Naibaho, L. (2020). THE EFFECTIVENESS OF PROBLEM-BASED LEARNING ON STUDENTS' CRITICAL THINKING. Jurnal Dinamika Pendidikan, 13(1), 1-7. https://doi.org/10.51212/jdp.v13i1.1393
Copyright (c) 2020 Bernadetha Nadeak
This work is licensed under a Creative Commons Attribution-NonCommercial 4.0 International License.