TEAPOT INNOVATION TO INCREASE THE QUALITY OF TRADITIONAL CERAMIC PRODUCTS IN PAGERJURANG BAYAT, KLATEN, CENTRAL JAVA, INDONESIA
Timbul Raharjo

Faculty of Visual Art, Indonesian Institue of Art Yogyakarta, Yogyakarta

Wahyu Triatmojo

Jurusan Seni Rupa FBS Universitas Negeri Medan

Sidik Purnomo

Faculty of Visual Art, Indonesian Institue of Art Yogyakarta, Yogyakarta
Abstract
Abstract
This research aims to create a new innovation in traditional ceramics through high-temperature firing. This
innovation in ceramic teapots uses clay from Pagerjurang, Klaten, and central Java. Pagerjurang village is one of the producers of traditional ceramic products in Indonesia. The clay found in Pagerjurang can only be fired at temperatures of 750 ◦C - 900 ◦C, which classifies it as low-quality clay. This research uses a qualitative exploratory method by experimenting with the clay's quality and artistic value. Mixing 25% silica with the clay could then be fired at 1100 ◦C, enabling the glazing technique. This innovation could increase the quality of traditional ceramic products from Pagerjurang. The new products are expected to be able to be used as examples to improve the quality of conventional teapot products and, at the same time, increase the welfare of the ceramic artists of Pagerjurang.

Keywords: Product design, household appliances, quality, ceramics industry, Pagerjurang, and Indonesia
Abstrak
Inovasi teko keramik ini memanfaatkan bahan tanah liat earthenware dari Desa Pagerjurang Bayat Klaten
Jawa Tengah. Desa Pagerjurang merupakan salah satu wilayah penghasil keramik tradisional di Indonesia. Bahan baku tanah liat Pagerjurang hanya mampu dibakar pada suhu 750 OC-900 OC, hal ini tergolong pada bahan gerabah kualitas rendah. Tujuan penulisan ini menciptakan inovasi teko pada keramik tradisonal Pagerjurang melalui pembakaran suhu tinggi. Tulisan ini menggunakan metode kualitatif ekplorartif dengan eksperimentasi kualitas bahan tanah liat dan nilai artisticnya. Kualitas bahan dengan menambahkan material silica sebanyak 25 persen pada adonan tanah liat Pagerjurang, sehingga dapat diglasir pada suhu 1100 OC. Inovasi ini dapat meningkatkan kualitas produk keramik tradisional Pagerjurang. Tahapan inovasi melalui eksplorasi bahan, bentuk, dan penerapan pelapis berupa glasir. Inovasi menghasilkan empat temuan penciptaan produk teko (1) "Cobalt Glazed Long Handle Teko" (2) " White Rustic Glazed Teko" (3) "Translucent ellipse Teko", dan (4) "Floaring Cobalt Glazed Teko". Temuan inovasi ini memiliki kualitas bahan dan nilai artistic yang lebih baik dari sebelumnya. Diharapkan dapat menjadi rujukan pengembangan kualitas teko keramik dan meningkatkan kesejahteraan masyarakat pengrajin keramik Pagerjurang. 

Kata kunci: inovasi, teko, kualitas, keramik, traditional, dan Pagerjurang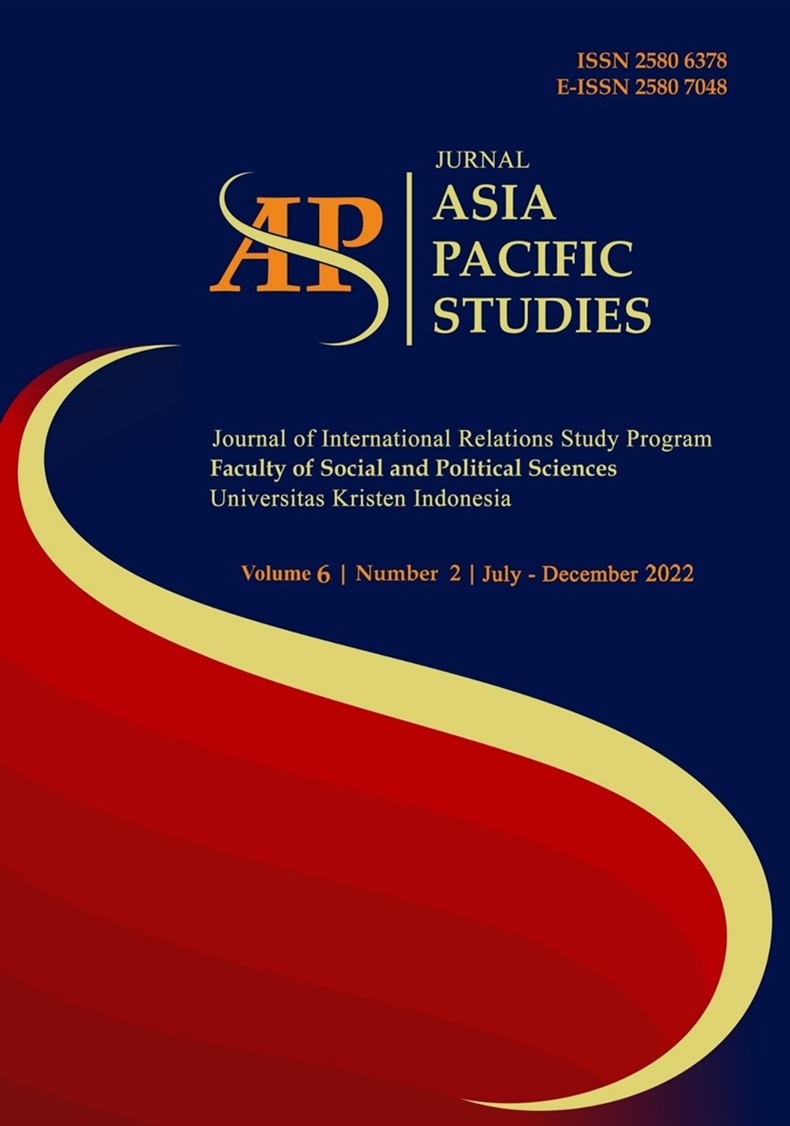 View 61 times Download 61 times PDF
How to Cite
Timbul Raharjo, Wahyu Triatmojo, & Sidik Purnomo. (2022). TEAPOT INNOVATION TO INCREASE THE QUALITY OF TRADITIONAL CERAMIC PRODUCTS IN PAGERJURANG BAYAT, KLATEN, CENTRAL JAVA, INDONESIA. Jurnal Asia Pacific Studies, 6(2), 139-157. https://doi.org/10.33541/japs.v6i2.4699