Serat Wedhatama: Pengajaran Kepemimpinan Birokrat Perempuan Surakarta
Setyasih Harini

Universitas Slamet Riyadi, Surakarta, Indonesia
Keywords:
Intellectual stimulation, Transformational leadership, Gender similarities, Gender differences, Problem solving, Participative and directive leadership, Gender, Leadership
Abstract
Purpose: The purpose of this study is to investigate the extent to which male and female leaders report engaging in participative versus directive intellectually stimulating transformational leadership behaviour across three different contexts (business, government and military). Design/methodology/approach: Semi-structured interviews were conducted with 64 senior leaders (29 female and 35 male) across Canada. Findings: Leaders were more likely to describe using a participative versus directive approach to intellectual stimulation. Gender similarities and differences also appeared across contexts: government leaders reported almost twice as many directive examples as business leaders, and men and women in both of these contexts were very similar in their reports about how they enacted intellectual stimulation. In contrast, men and women in the military diverged, with male leaders reporting more participative behaviour than female leaders. Research limitations/implications: This study extends the leadership literature through an integration of participative and directive leadership theory with transformational leadership theory. Sample size and self-report data are possible limitations. Practical implications: Findings provide insight into the behaviours leaders engage in to enhance creative thinking and problem solving within organizations across different contexts and suggests that this aspect of transformational leadership is most likely to be enacted in a participative way by both male and female leaders. Originality/value: This is one of the first studies to empirically investigate participative versus directive transformational leadership behaviour. Gender differences between contexts are worthy of further study, specifically regarding the implications of these findings for female leaders' promotion and career progression. 
References
Arnold, K.A., & Loughlin, C. (2013). Integrating Transformational and Participative Versus Directive Leadership Theories. Leadership & Organization Development Journal, 34(1), (67-84).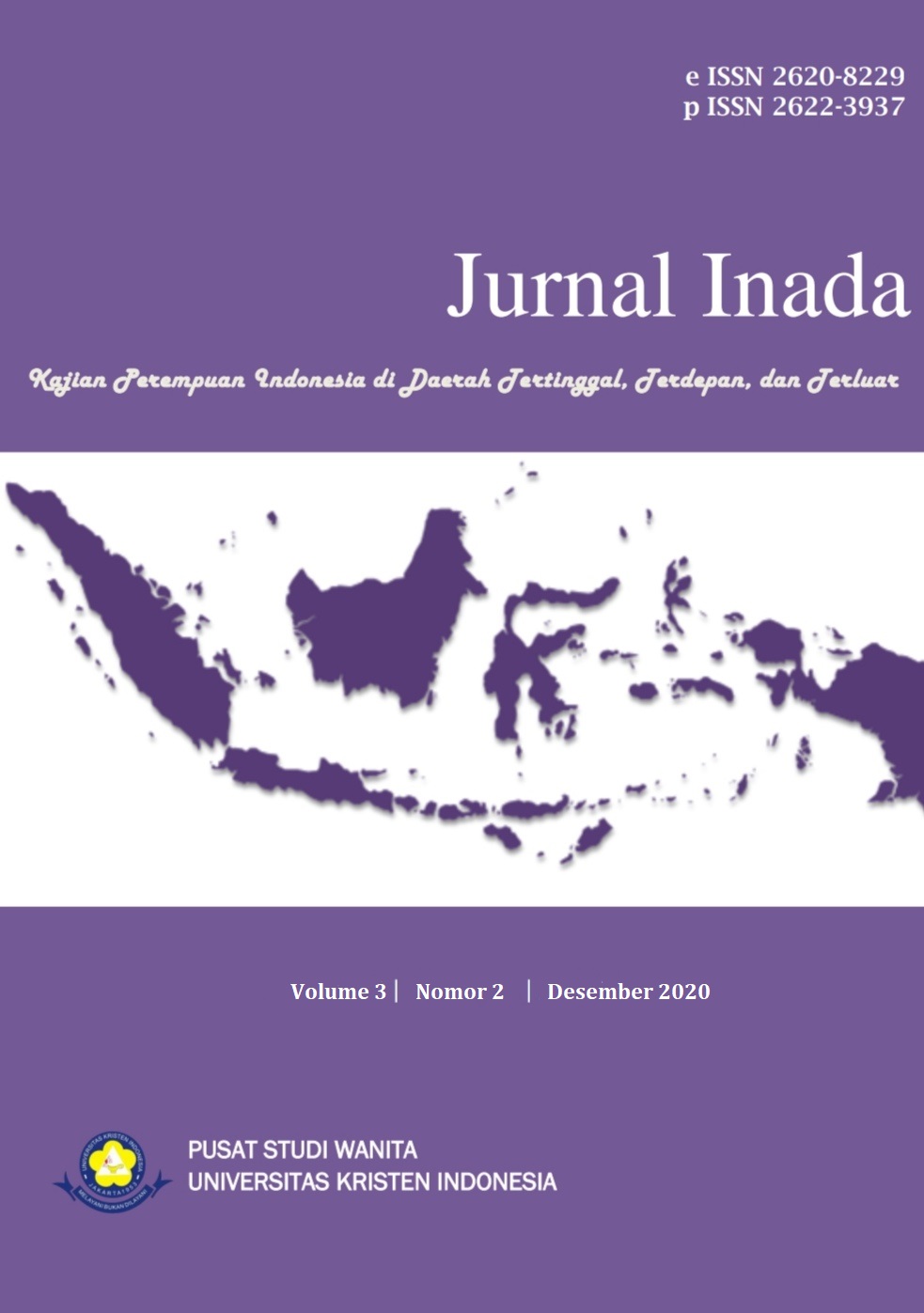 How to Cite
Harini, S. (2022). Serat Wedhatama: Pengajaran Kepemimpinan Birokrat Perempuan Surakarta. Jurnal Inada: Kajian Perempuan Indonesia Di Daerah Tertinggal, Terdepan, Dan Terluar, 3(2), 165-186. https://doi.org/10.33541/ji.v3i2.2368