APLIKASI METODE FUZZY CLUSTERING MEANS UNTUK DATA TRENDING KASUS VAKSIN CORONA PADA JEJARING SOSIAL TWITTER
Damaris Lalang

Program Studi Matematika FMIPA Universitas Tribuana Kalabahi

Mariam Lanmay

Program Studi Matematika FMIPA Universitas Tribuana Kalabahi
Abstract
Prevention of the spread of the 2019 corona virus disease by vaccination has become a controversy in a long conversation on Twitter social media. One way to classify these conversations is to use fuzzy clustering means. Fuzzy clustering means is used to group data into several classes with a high degree of similarity, therefore in the study entitled "the application of the fuzzy clustering means method for trending data on corona vaccine cases on the Twitter social network" aims to apply fuzzy clustering means and determine the trending topic of vaccine cases corona. The data is taken and processed using the r studio program with documentation techniques. In the process of implementing the fuzzy clustering means, it was successfully applied by obtaining the optimal value for the validity of the fuzzy silhouette index x 0.520397533360261 and being able to classify the data in two clusters and display the words vaccine, covid and vaccination as the most talked about words in the case of corona virus disease 2019 on twitter.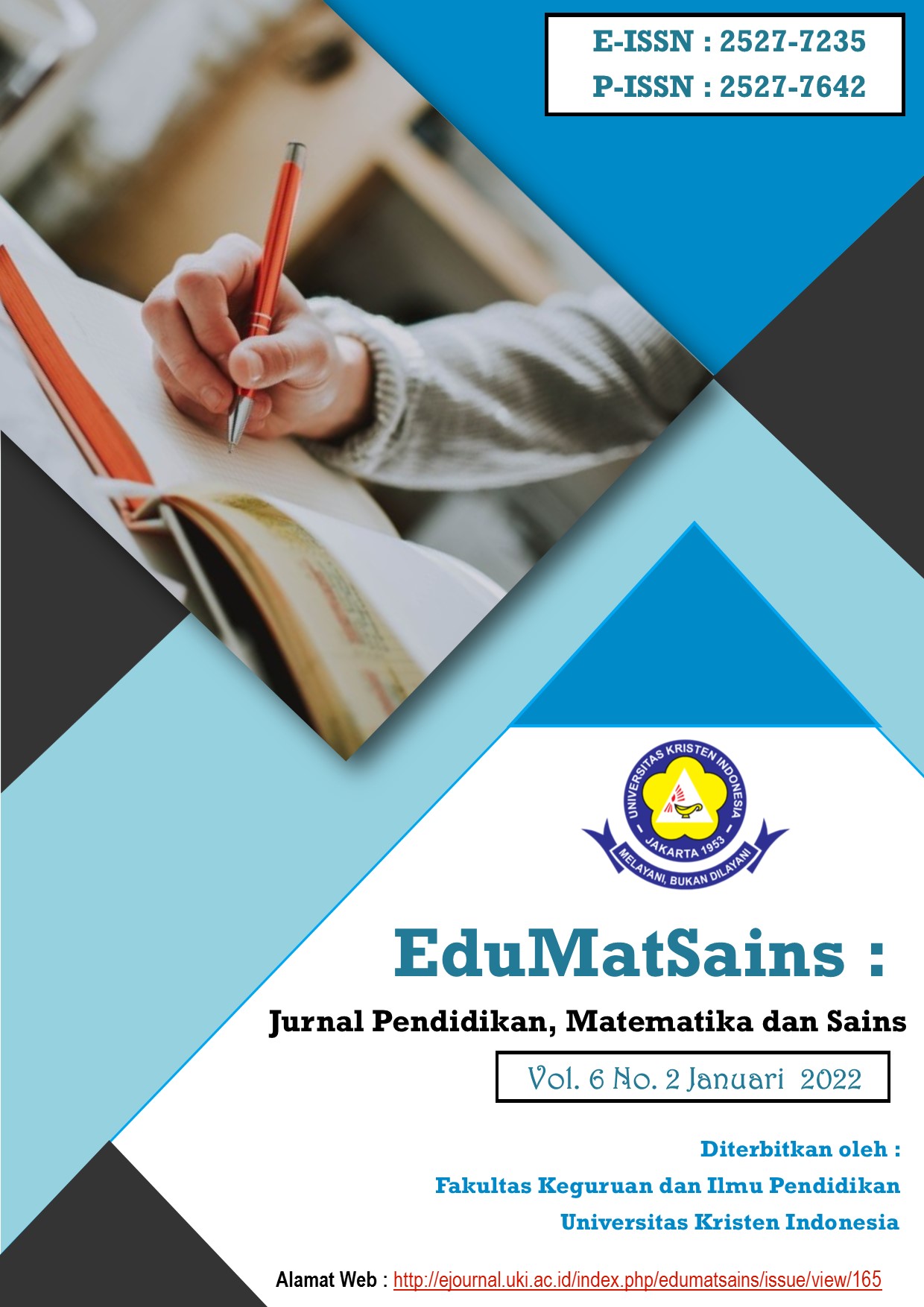 View 180 times Download 180 times PDF
How to Cite
Lalang, D., & Mariam Lanmay. (2022). APLIKASI METODE FUZZY CLUSTERING MEANS UNTUK DATA TRENDING KASUS VAKSIN CORONA PADA JEJARING SOSIAL TWITTER. EduMatSains : Jurnal Pendidikan, Matematika Dan Sains, 6(2), 431-442. https://doi.org/10.33541/edumatsains.v6i2.3447
Copyright (c) 2022 Damaris Lalang
This work is licensed under a Creative Commons Attribution 4.0 International License.