MEMBRAN Zirconia.titania UNTUK PENGOLAHAN AIR LIMBAH: KAJIAN LITERATUR
Familia Novita Simanjuntak

Program Studi Pendidikan Kimia, FKIP, Universitas Kristen Indonesia

Ngia Masta

Program Studi Pendidikan Fisika, FKIP, Universitas Kristen Indonesia
Abstract
The need for clean water is a necessity to sustain human life. This need will continue increasing in line with the human population growth, but it is not balanced by appropriate wastewater treatment to preserve the clean water stock. Zirconia and titania-based membrane technology is a promising technology in water and waste treatment processes because it is able to produce a good and stable quality of water against chemical reactions, high temperatures, and mechanical stress. This study aims to literature study-based analyze the capability of synthesis, characterization, and application of a membrane that combines zirconia and titania (Zr1-xTix)O2 with Al2O3 as a substrate for domestic wastewater treatment. The discussion describes the method of zirconia.titania membrane application to support its performance in domestic wastewater treatment.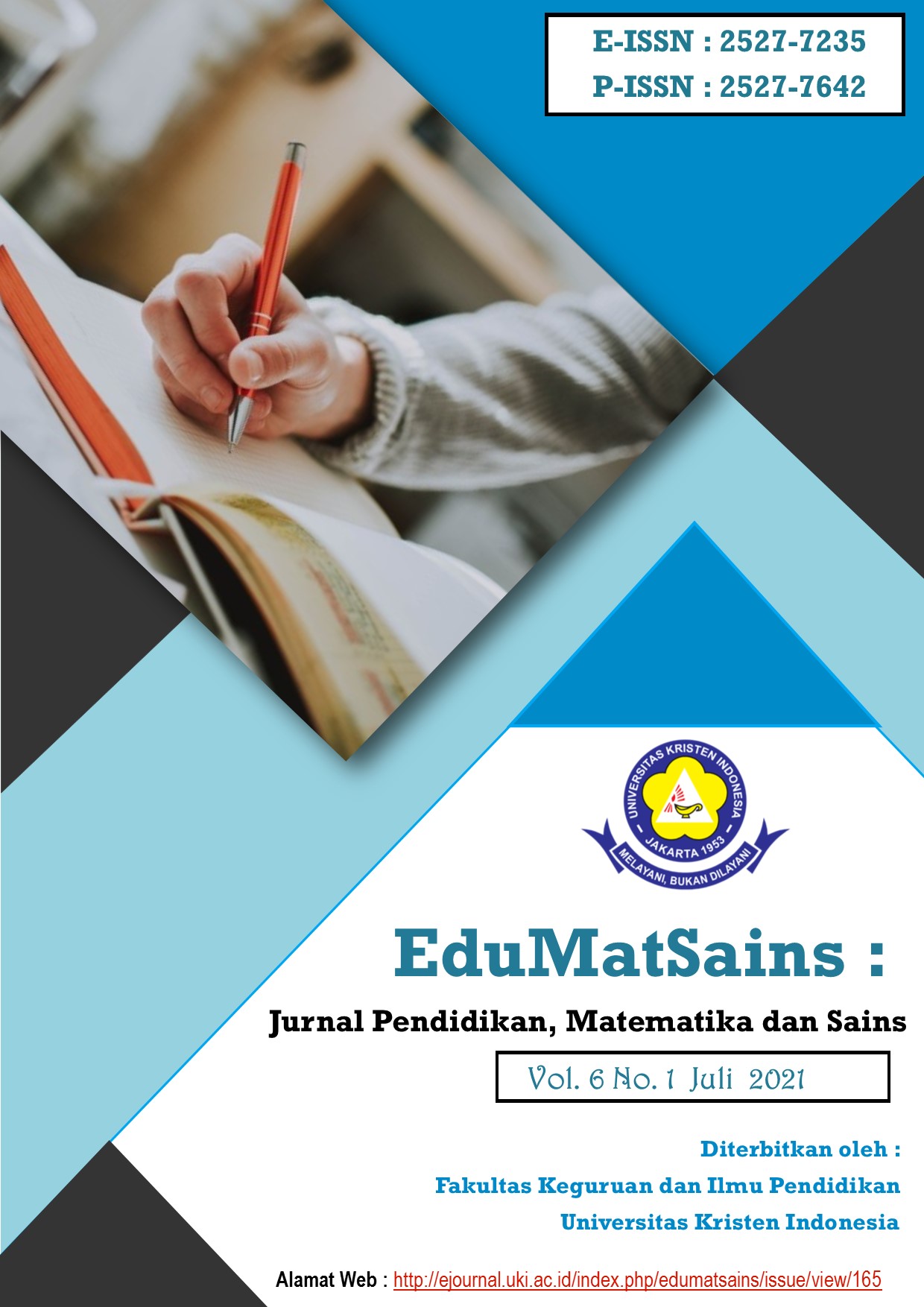 View 385 times Download 385 times PDF
How to Cite
Simanjuntak, F. N., & Masta, N. (2021). MEMBRAN Zirconia.titania UNTUK PENGOLAHAN AIR LIMBAH: KAJIAN LITERATUR. EduMatSains : Jurnal Pendidikan, Matematika Dan Sains, 6(1), 137-152. https://doi.org/10.33541/edumatsains.v6i1.2375
Copyright (c) 2021 Familia Novita Simanjuntak, Ngia Masta
This work is licensed under a Creative Commons Attribution 4.0 International License.