PISANG BATU Musa Balbisana COLLA : KAJIAN BOTANI DAN PEMANFAATANNYA
Hastuti Hastuti

STKIP PEMBANGUNAN INDONESIA
Abstract
Indonesia is the center of the world's banana biodiversity, which is estimated to have 325 cultivated banana varieties and 12 wild banana species. One of the wild bananas that is still easy to find but has not been optimally utilized is the type of stones banana (Musa balbisiana). Apart from its leaves which are widely used as a wrapper for various kinds of traditional food, the heart of stone bananas is also widely used as a mixture of several types of traditional foods such as lawar. Stone bananas are also known to be used as traditional medicine in several areas. In addition, several research results reveal several pharmacological potentials of stone bananas such as anti-microbial, anti-malarial and antioxidant properties. The data used in this article were obtained through online and offline literature studies. The data obtained were then analyzed, synthesized then compiled and summarized to obtain information about the content and utilization of stone bananas. The purpose of this article is to gather information on the use of stone bananas in traditional medicine and some research that reveals its potential. This article is expected to provide information for the development of the potency of stone bananas both in traditional medicine and in modern medicine.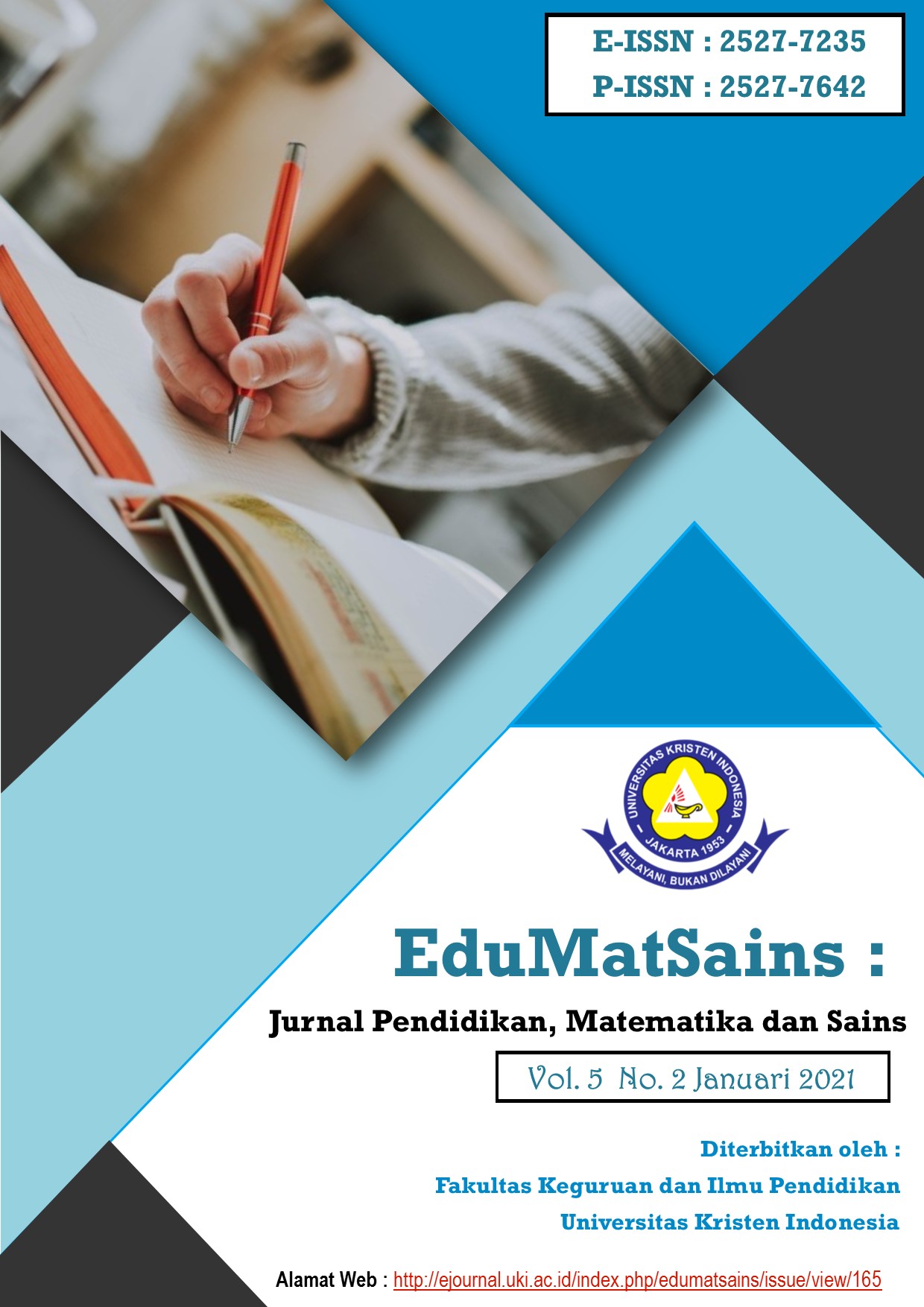 View 691 times Download 691 times PDF
How to Cite
Hastuti, H. (2021). PISANG BATU Musa Balbisana COLLA : KAJIAN BOTANI DAN PEMANFAATANNYA. EduMatSains : Jurnal Pendidikan, Matematika Dan Sains, 5(2), 249-262. https://doi.org/10.33541/edumatsains.v5i2.2227
Copyright (c) 2021 Hastuti Hastuti
This work is licensed under a Creative Commons Attribution 4.0 International License.