ASOSIASI KECEMASAN MATEMATIS DENGAN KEBIASAAN BERPIKIR SISWA SMA
Adam Supriatna

Universitas Singaperbangsa Karawang

Rafiq Zulkarnaen

Universitas Singaperbangsa Karawang

Dani Firmansyah

Universitas Singaperbangsa Karawang
Abstract
Students' who have low mathematical anxiety cause themselves more confidence in learning mathematics and solving given problems, while mathematical habit of mind is a key aspect of student success in learning mathematics. This study aims at investigating the association of mathematical anxiety and habit of mind of high school students'. This study is survey research and it was conducted in a public senior high school in Karawang, West Java, Indonesia. The sample of this research consists of the 11th grade were 501 students' taken using the cluster sampling method. The instrument used in this research covers mathematical anxiety and habit of mind questionnaire, and the data were analysed by using confirmatory factor analysis. The results show that students' mathematical anxiety was negatively associated with  habits of mind. However, the result of the research indicates that dominant aspects of mathematical anxiety are: negative perceptions of mathematics learning, low mathematical achievement, lack of confidence, and mathematics tests. Meanwhile, the dominant aspect of habits of mind are: persevering, thinking metacognition, and working carefully and precisely.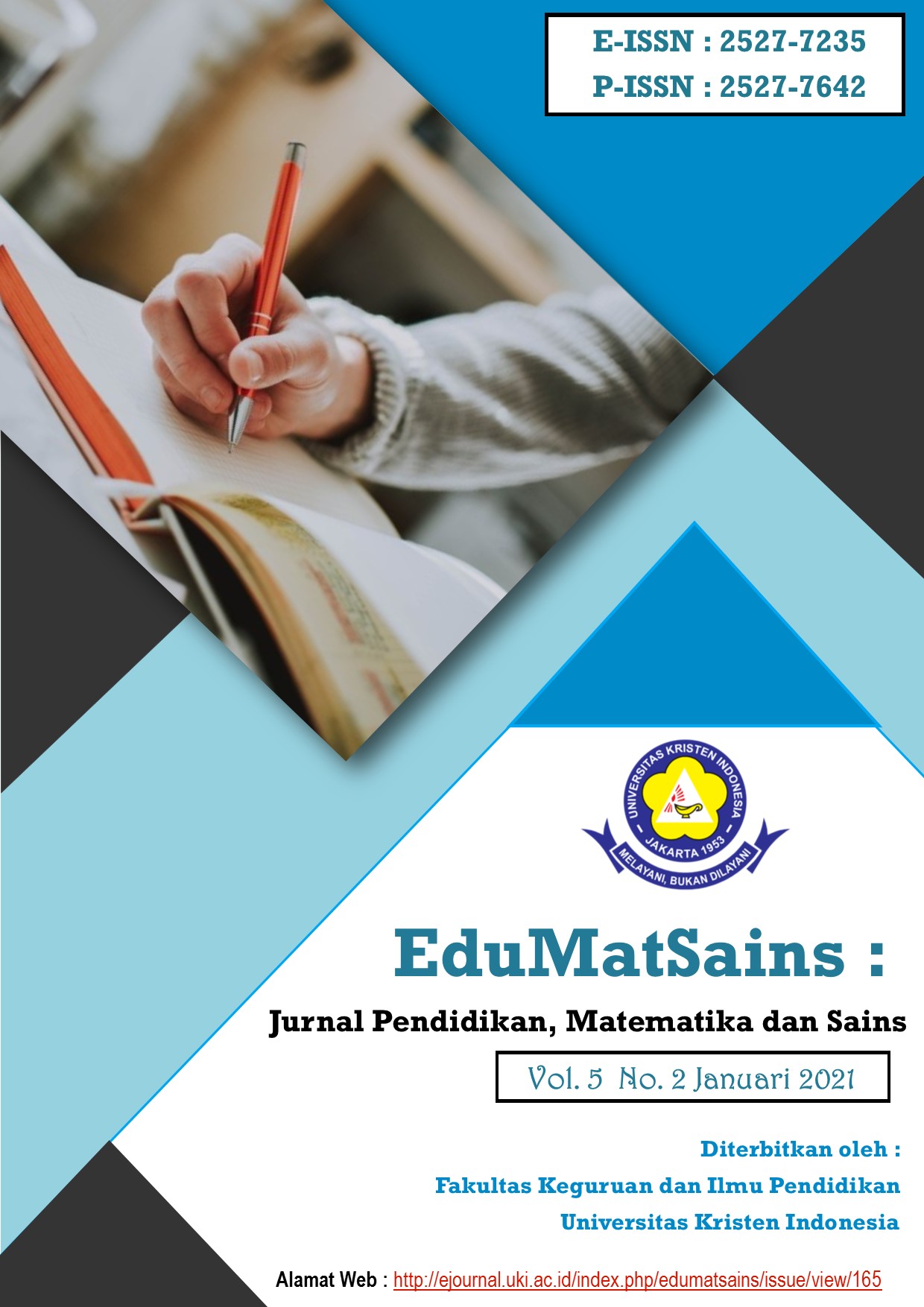 View 146 times Download 146 times PDF
How to Cite
Adam Supriatna, Zulkarnaen, R., & Firmansyah, D. (2021). ASOSIASI KECEMASAN MATEMATIS DENGAN KEBIASAAN BERPIKIR SISWA SMA. EduMatSains : Jurnal Pendidikan, Matematika Dan Sains, 5(2), 191-202. https://doi.org/10.33541/edumatsains.v5i2.2198
Copyright (c) 2021 Adam Supriatna, Rafiq Zulkarnaen, Dani Firmansyah
This work is licensed under a Creative Commons Attribution 4.0 International License.