LITERASI KIMIA DALAM KONSUMSI PANGAN BERGIZI, BERAGAM DAN BERIMBANG MENUJU KEHIDUPAN SEHAT DAN SEJAHTERA
F. N. Simanjuntak

Universitas Kristen Indonesia
Abstract
Good health and well-being, the third goal of sustainable development goals, are defined as a holistic state of physical, mental, and social well-being as well as the quality of life experiences. The achievement of good health and well-being is individual responsibility and self-reliance at individual, family, and community level which is supported by chemistry, especially food chemistry, literacy. Food chemistry is a multidisciplinary study including organic chemistry, inorganic chemistry, biochemistry, toxicology, nutrition science, as well as agriculture and post-harvest processing science. People can access the proper chemistry literacy formally through education in schools and universities, or informally through being actively participated in a community-based program such as Family Welfare Coaching (ibu PKK), Youth Club (Karang Taruna), and recreational sports organizations under the coordination of the Ministry of Youth and Sports (Menpora). This scientific article discusses the connection between chemistry literacy and consumption of nutritious, diverse, and balance (NUDIBA) food in the context of achieving good health and well-being based on kinds of literature review. The aim is to propose the synergic collaboration working between academics of chemistry and related sciences in a community service program based on empowerment which is related to health care towards the quality and sustainable Indonesian human resources. At the end of the discussion, this article will conclude that chemistry literacy within the consumption of NUDIBA food can control the extreme demand on one such of food commodity and lead the community's behavior on biodiversity conservation.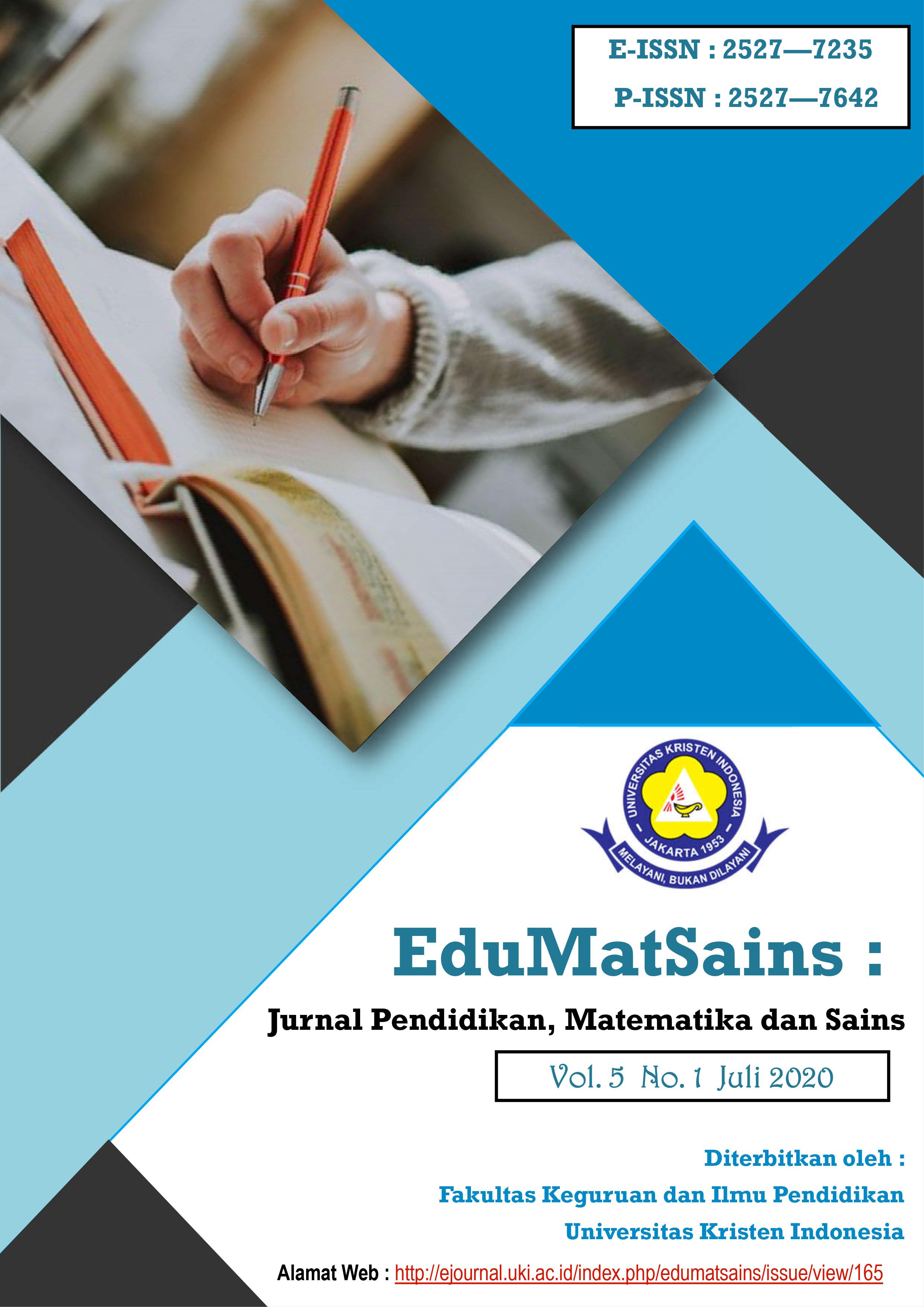 View 51 times Download 51 times PDF
How to Cite
Simanjuntak, F. N. (2020). LITERASI KIMIA DALAM KONSUMSI PANGAN BERGIZI, BERAGAM DAN BERIMBANG MENUJU KEHIDUPAN SEHAT DAN SEJAHTERA. EduMatSains : Jurnal Pendidikan, Matematika Dan Sains, 5(1), 65-82. https://doi.org/10.33541/edumatsains.v5i1.1629
Copyright (c) 2020 Familia Novita Simanjuntak
This work is licensed under a Creative Commons Attribution 4.0 International License.