EKSPLORASI KONSEP ETNOMATEMATIKA DALAM PERMAINAN TRADISIONAL KELERENG PADA ANAK MASYARAKAT KOTA ENDE
M.F. Mei

Universitas Flores

S.B. Seto

Program Studi Pendidikan Matematika, FKIP Universitas Flores

M. T. S. Wondo

Program Studi Pendidikan Matematika, FKIP Universitas Flores
Abstract
In the world of education, teachers rarely associate daily life (traditional games) with mathematical material. Traditional games are one of the media that can be used in learning. This research aims to find out the mathematical concepts contained in the game. This research uses ethnographic research. The subjects in this study were 3 people who played marbles games. The instrument of this study is the documentation and diaries used by researchers at the time of observation. The research location is Ende Selatan Subdistrict, Boa'nawa Village. Data collection techniques use observation data directly to the players marbles. The results showed that there were mathematical aspects in the game of marbles, namely the introduction of the concept of addition, the concept of subtraction, the instroduction of the concept of distance, the concept of a flat wake. These concepts are used as learning media aids.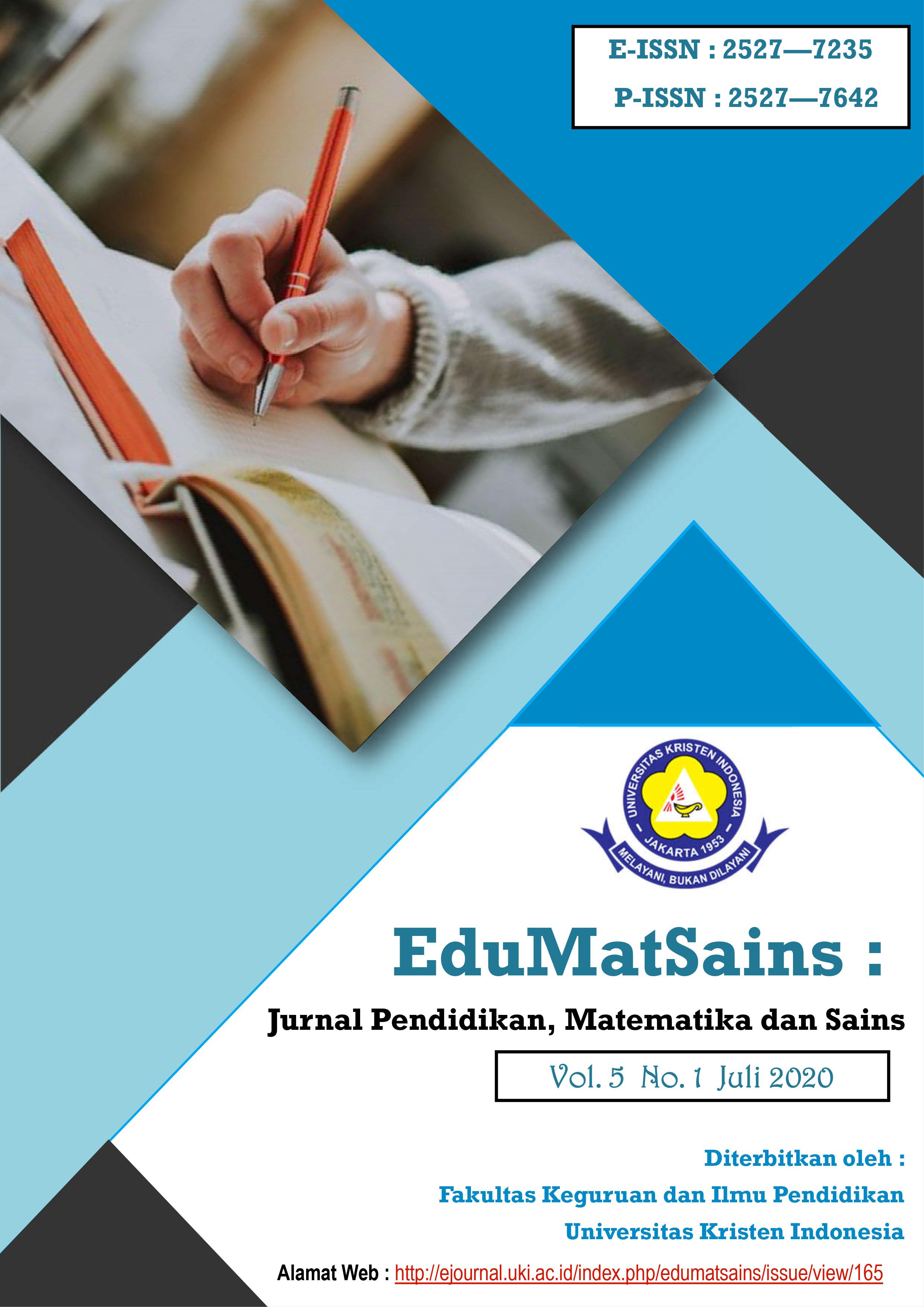 View 73 times Download 73 times PDF
How to Cite
Mei, M., Seto, S., & Wondo, M. T. S. (2020). EKSPLORASI KONSEP ETNOMATEMATIKA DALAM PERMAINAN TRADISIONAL KELERENG PADA ANAK MASYARAKAT KOTA ENDE. EduMatSains : Jurnal Pendidikan, Matematika Dan Sains, 5(1), 29-38. https://doi.org/10.33541/edumatsains.v5i1.1611
Copyright (c) 2020 imamei, Stefania Baptis Seto
This work is licensed under a Creative Commons Attribution 4.0 International License.