Participatory Mapping and Monitoring of Community Benzoin Gardens Management in the Paung Village, Pollung District
Jonson Lumban-Gaol

IPB University

Bisman Nababan

Insitut Pertanian Bogor

Riza Aitiando Pasaribu

Insitut Pertanian Bogor

Muhammad

Insitut Pertanian Bogor

Ni Putu Ratna Suhita

Insitut Pertanian Bogor
Keywords:
Paung Village; forest benzoin; mapping
Abstract
The community has managed the benzoin forest in Paung Village, Pollung District, for hundreds of years, but the land ownership status is state land.  In line with government programs to involve the community in forest management, such as by establishing social forests, it is necessary to conduct preparations such as mapping the boundaries of community forest management.  In this community service activity, the boundaries of community benzoin forest management have been mapped with the application of geospatial technology, namely the integration of remote sensing satellite technology and the Global Positioning System (GPS) to determine boundary coordinates.  Boundary mapping of the benzoin forest was carried out in a participatory manner by directly involving the community who had conducted activities in the benzoin forest.  Based on mapping the boundaries of the Benzoin forest management area, the average area managed by the community is around 2 ha per family.  The monitoring results around the benzoin forest show decreased vegetation cover.  But the vegetation land cover in the Benzoin forest management area of ​​the Paung village  Forest Village community has not changed.  The benzoin forest area of ​​the Puang village community is maintained since the community uses benzoin resin, so trees are not cut down.
References
Ambarita, E.C. (2015). Modal sosial komunitas petani kemenyan dalam pelestarian hutan kemenyan di Desa Pandumaan, Kecamatan Pollung, Kabupaten Humbang Hasundutan. Perspektif Sosiologi, 3(1), p.156690.
Azhari, I. (2017). "Politik Historiografi" Sejarah Lokal: Kisah Kemenyan dan Kapur Dari Barus, Sumatera Utara. Sejarah dan Budaya: Jurnal Sejarah, Budaya, dan Pengajarannya, 11(1):9-23.
Bala, G., Caldeira, K., Wickett, M., Phillips, T.J., Lobell, D.B., Delire, C. and Mirin, A. (2007). Combined climate and carbon-cycle effects of large-scaledeforestation. Proceedings of the National Academy of Sciences, 104(16): 6550-6555.
Damayanti, R., Mandang, Y.I. dan Waluyo, T.K. (2007). Strukturanatomi dan Kualitas Sirat Batang Kemenyan (Styrax Spp.) dari Sumatera Utara. Jurnal Penelitian Hasil Hutan, 25(3):.273-290.
Dewi, S.H.S., Handayani, I.G.A.K.R. and Najicha, F.U. (2020). Kedudukan Dan Perlindungan Masyarakat Adat Dalam Mendiami Hutan Adat. Jurnal Legislatif. 79-92.
Feizi, H., Maleki, S. and Poozeshi, R. (2021). Impact of Vegetation Cover on Soil Carbon Storage and CO2 Fixation in Long-Term Land Uses in Bajestan. Applied Soil Research, 8(4):181-196.
Fearnside, P.M. (2001). Saving tropical forests as a global warming countermeasure: an issue that divides the environmental movement. Ecological economics, 39(2):167-184.
Fearnside, P.M. and Barbosa, R.I. (2003). Avoided deforestation in Amazonia as a global warming mitigation measure: The case of Mato Grosso. World Resource Review, 15(3):352-361.
Gaol, S.B.L., Yoza, D. and Arlita, T. (2012). Analisis pemasaran kemenyan (Styrax spp.) di desa Simarigung (Studi kasus di Desa Simarigung, Kec. Dolok Sanggul, Kab. Humbang Hasundutan, Jurnal Ilmu-Ilmu Kehutanan 1(2): 39-45.
Siagian, L. (2022). Kajian Vegetasi Kemenyan Toba (Styrax sumatrana) di Kawasan Hutan dengan Tujuan Khusus (KHDTK) IT-DEL Desa Aek Nauli Kecamatan Pollung Kabupaten Humbang Hasundutan (Doctoral dissertation, Universitas Sumatera Utara).
Simamora, L, dan Nurjannah N. (2017). Kehidupan petani kemenyan dalam menjaga kearifan lokal di Desa Pandumaan Kecamatan Pollung, Kabupaten Humbang Hasundutan.Buddayah: Jurnal Pendidikan Antropologi 1(1): 19-26.
Simanjuntak, B.R. and Batubara, R. (2012). Analisis pemasaran kemenyaan(Styrax spp.) Studi Kasus: Kec. Pollung, Kab. HumbangHasundutan. Peronema Forestry Science Journal, 1(1):1-6.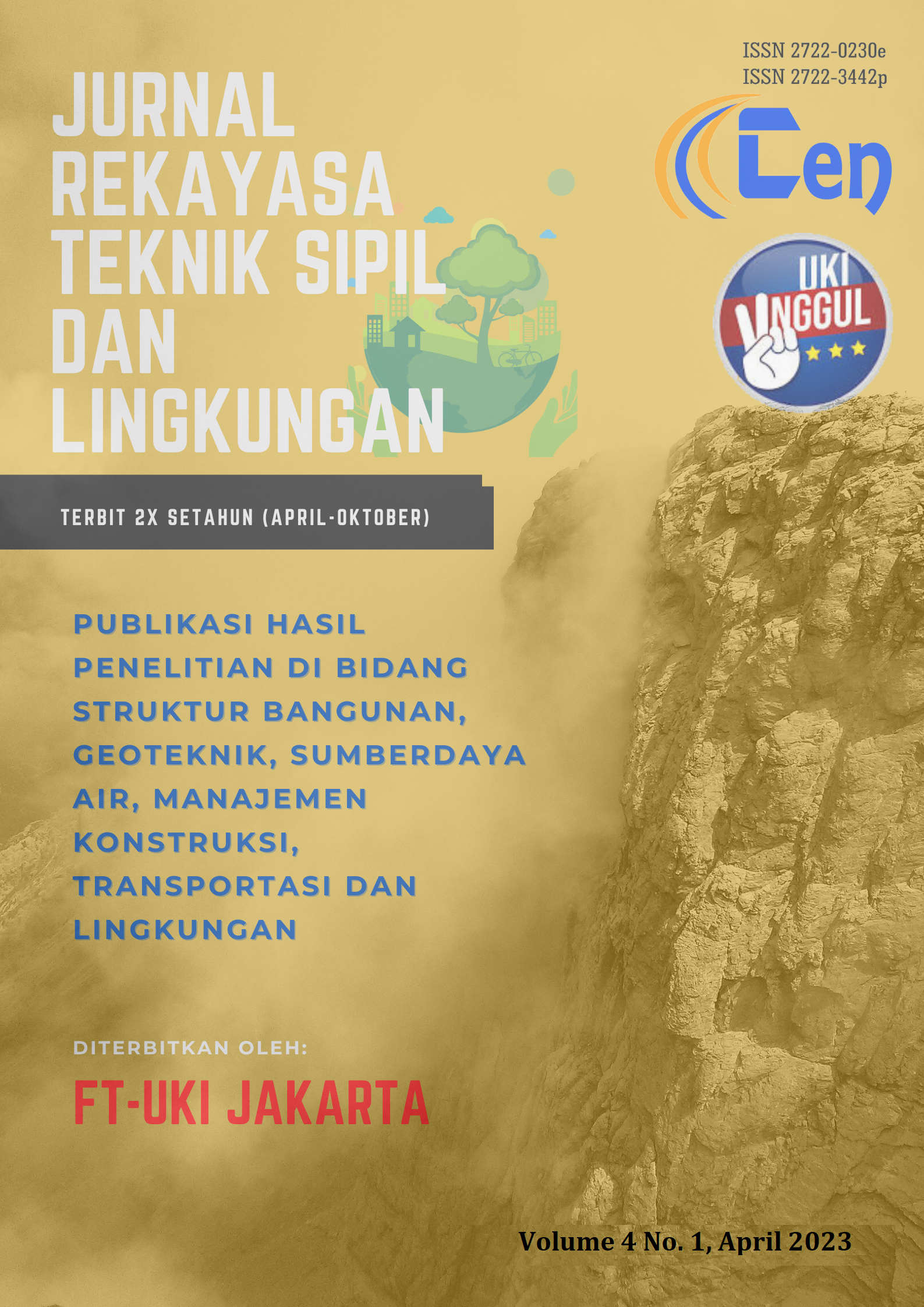 How to Cite
Lumban-Gaol, J., Nababan, B., Pasaribu, R. A., Muhammad, & Ratna Suhita, N. P. (2023). Participatory Mapping and Monitoring of Community Benzoin Gardens Management in the Paung Village, Pollung District. Jurnal Rekayasa Teknik Sipil Dan Lingkungan - CENTECH, 4(1), 1-7. https://doi.org/10.33541/cen.v4i1.4803
Copyright (c) 2023 Jonson Lumban-Gaol, Bisman Nababan, Riza Aitiando Pasaribu, Muhammad , Ni Putu Ratna Suhita
This work is licensed under a Creative Commons Attribution 4.0 International License.
Hak Cipta atas Tulisan Karya Ilmiah
Bersama dengan ini saya sebagai penulis utama menyatakan bahwa paper yang saya kirimkan untuk dipublikasikan melalu Jurnal Rekayasa Teknik Sipil dan Lingkungan adalah benar merupakan hasil orisinil Tulisan Karya Ilmiah yang merupakan hasil penelitian/kajian yang saya lakukan dan belum pernah dipublikasikan pada penerbit Jurnal ilmiah lain di Indonesia.
Jika di kemudian hari ternyata ditemukan bukti adanya hal-hal yang tidak sesuai dari pernyataan diatas maka saya bersedia menerima konsekuensi yang diberikan oleh Dewan Redaksi Jurnal Rekayasa Teknik Sipil dan Lingkungan serta paper yang telah diterbitkan akan DIBATALKAN dan dinyatakan sebagai hasil karya PLAGIASI.